Your client's skin is only as good as

your

education
Empty space, drag to resize
Grow your knowledge, client base and income with accredited training in the trending science of
integrative plant-base
d
anti-ageing skin nutrition
It's an established fact that one of the biggest influences on the skin is diet. If you work with the skin and want to take an integrative approach to helping your clients you'll need deepen your knowledge of skin-nutrition (including cellular rejuvenation, nutrigenomics, nutridermatology, functional ageing, nutraceuticals and nutricosmetics. The future of skin-health is plant-based: phytochemicals are the key to treating skin holistically and getting amazing results for your clients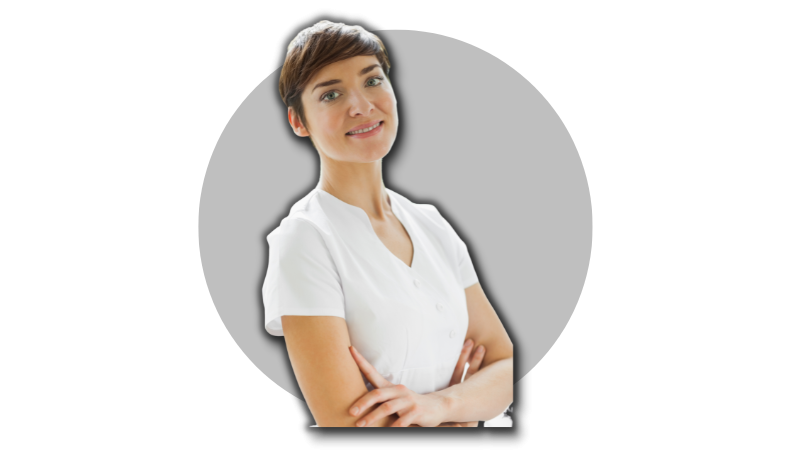 For Holistic Estheticians and Skin Therapists
Help your clients get the gorgeous skin they desire with skin nutrition and functional foods to augment your skin treatments.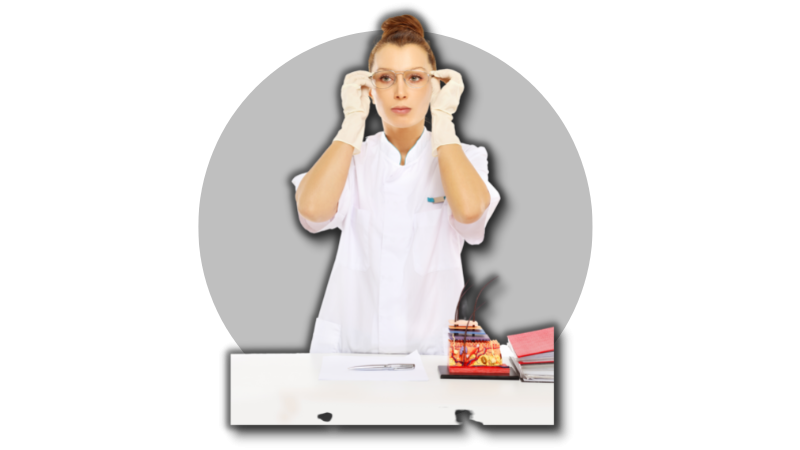 For Integrative Dermatologists
Use evidence-based functional nutrition as both a preventative medicine and integrative intervention for dermatoses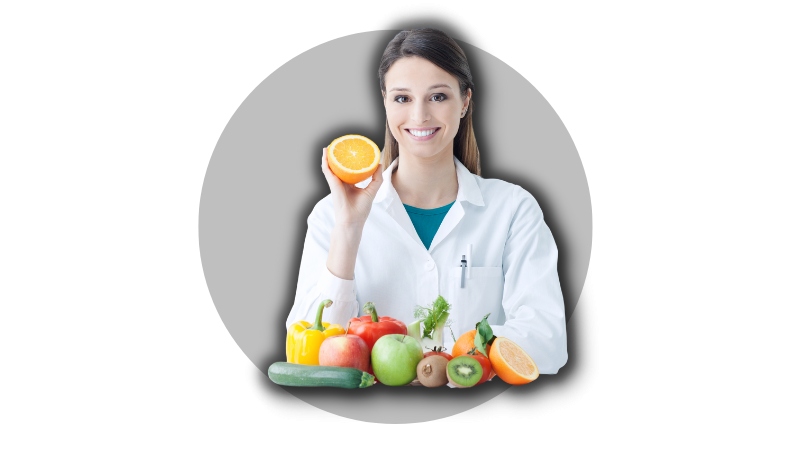 For Functional Nutrition Practitioners
Increase your client toolkits by becoming an expert in an emerging nutritional trend: Skin Nutrition and anti-ageing diets
For Skin-health Clinics & Corporations
Increase your client services (and revenue) by training your clinical staff in the growing trend of integrative skin nutrition and nutritional dermatology
Cutting edge and enlightening information served up with warmth, passion and professionalism
I loved this course because it truly made me excited to begin incorporating skin nutrition into my esthetics business
Nutrition is an important foundation to skin health. I would feel I am cheating my customers if I made claims my products could do it all. I want to empower my customers to take care of their skin, inside and out
Experience a class
Understand the basics of how the skin stays hydrated
Learn the number one lie you've been told about skin hydration.
Get the insider info about which foods hydrate and which ones dehydrate
It's the perfect time to train in skin nutrition
Diet in general, what we eat and drink, along with it being an important way to improve how we look and feel, is going to become an even bigger dialogue among consumers than it already is. It's all about obtaining beauty from within.
Eric J. Pierce | New Hope Network's NEXT data and insights team
Chronic Inflammation appears to be strongly linked to many preventable and treatable skin diseases and conditions such as visible skin aging
J Cosmet Dermatol. 2008
Consumers are becoming more educated about the overall health benefits of balanced nutrition and are more interested in protecting themselves from accelerated ageing through more natural and non-invasive protocols
Nutraceuticalsworld.com
Make sure you download the brochure
Now check your inbox. Be sure to also check your spam folder or promotions tab
We'll also add you to our insiders email list so you'll be in-the-know with current skin nutrition news, free and paid classes, and other valuable content
.
You can unsubscribe any time
👉🏼 Privacy Policy
Download the brochure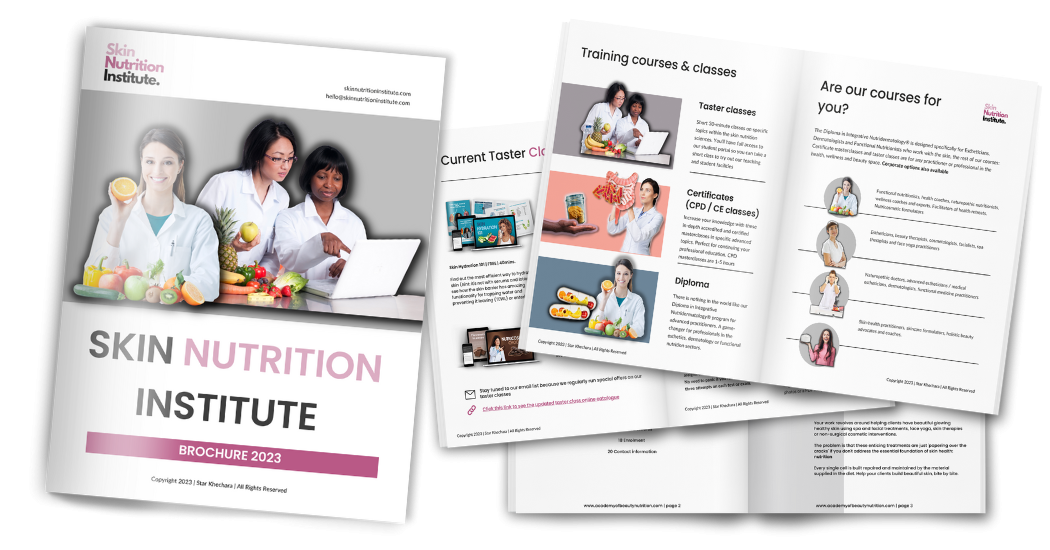 We'll also add you to our insiders email list so you'll be in-the-know with current skin nutrition news, free and paid classes, and other valuable content. You can unsubscribe any time 👉🏼
Privacy Policy
Holistic Skin-Food Superstar
(4-course Bundle). Save 50%
Created with