LOOKING FOR ACCREDITED EVIDENCE-BASED SKIN NUTRITION TRAINING COURSES?
We are the world's first international accredited school for the fast-growing science of skin nutrition. Whether you are an individual practitioner, small clinic or large corporate team we have the qualifications and CPD you need to become a competent and confident practitioner of 'beauty medicine'.

CERTIFICATE
Become a Beauty Nutrition Advisor in 1-day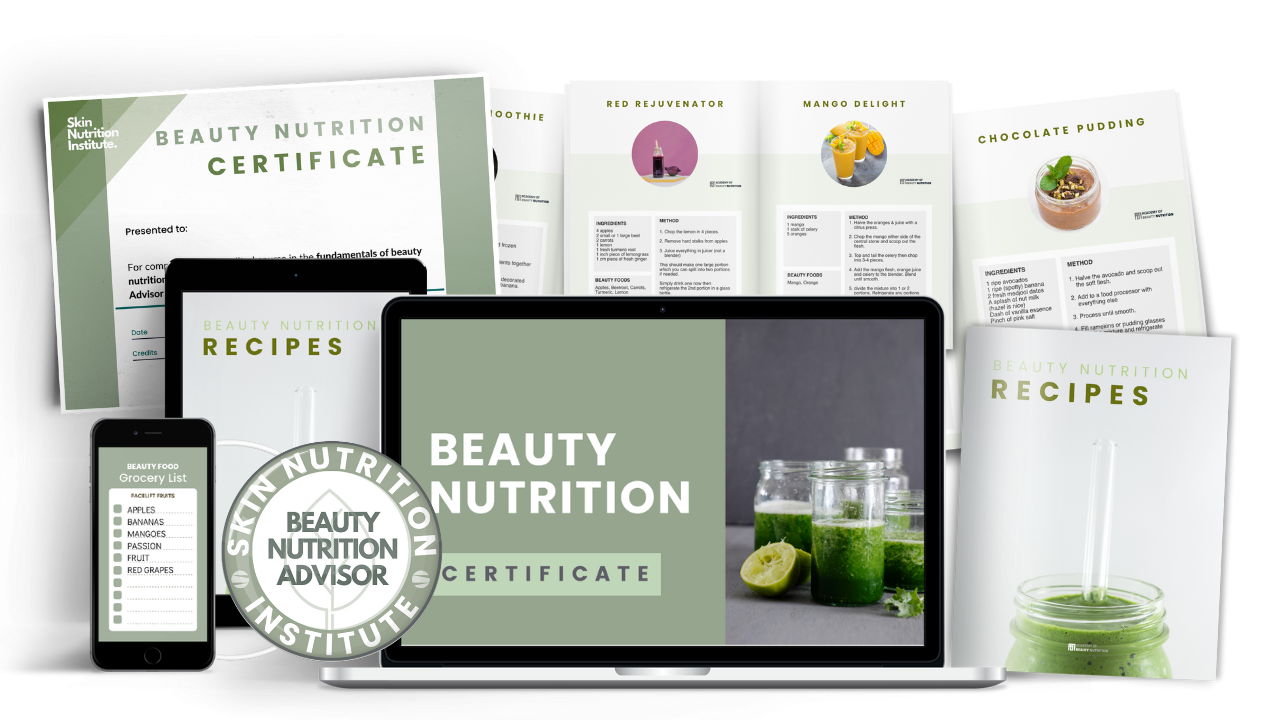 THE CPD LAB
Grow your knowledge with monthly trainings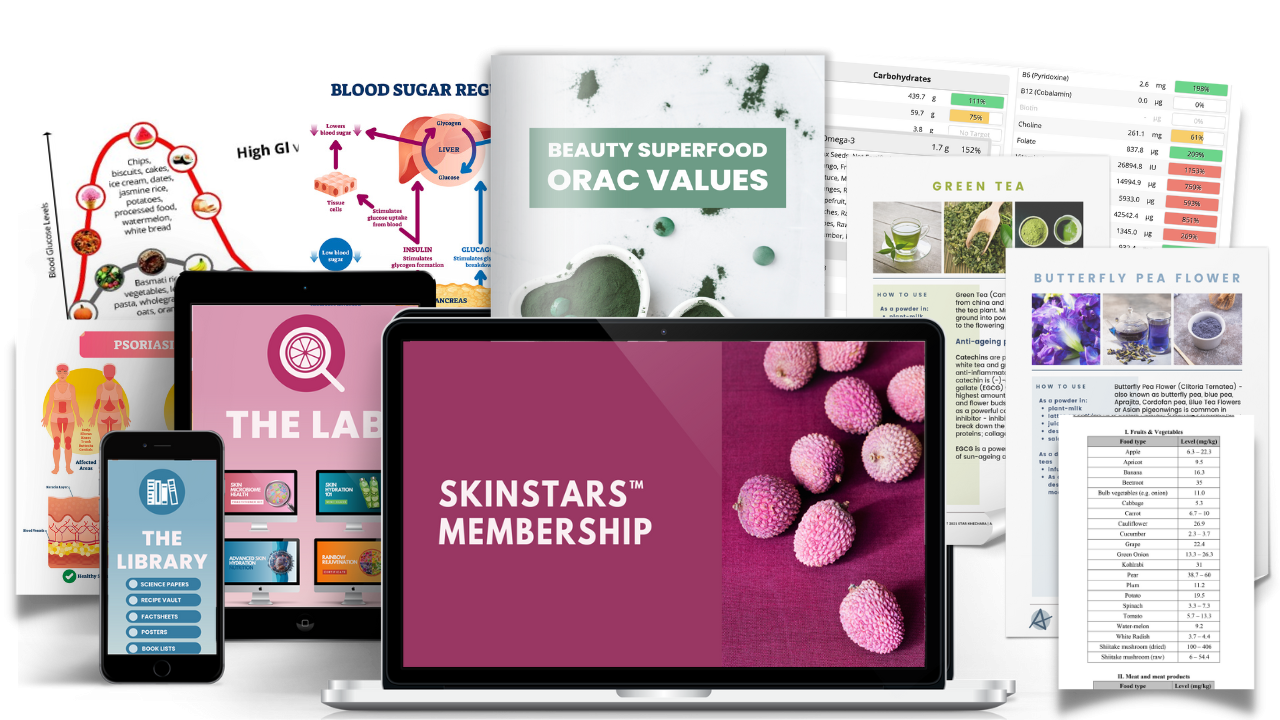 THE DIPLOMA

Become an advanced practitioner of skin-health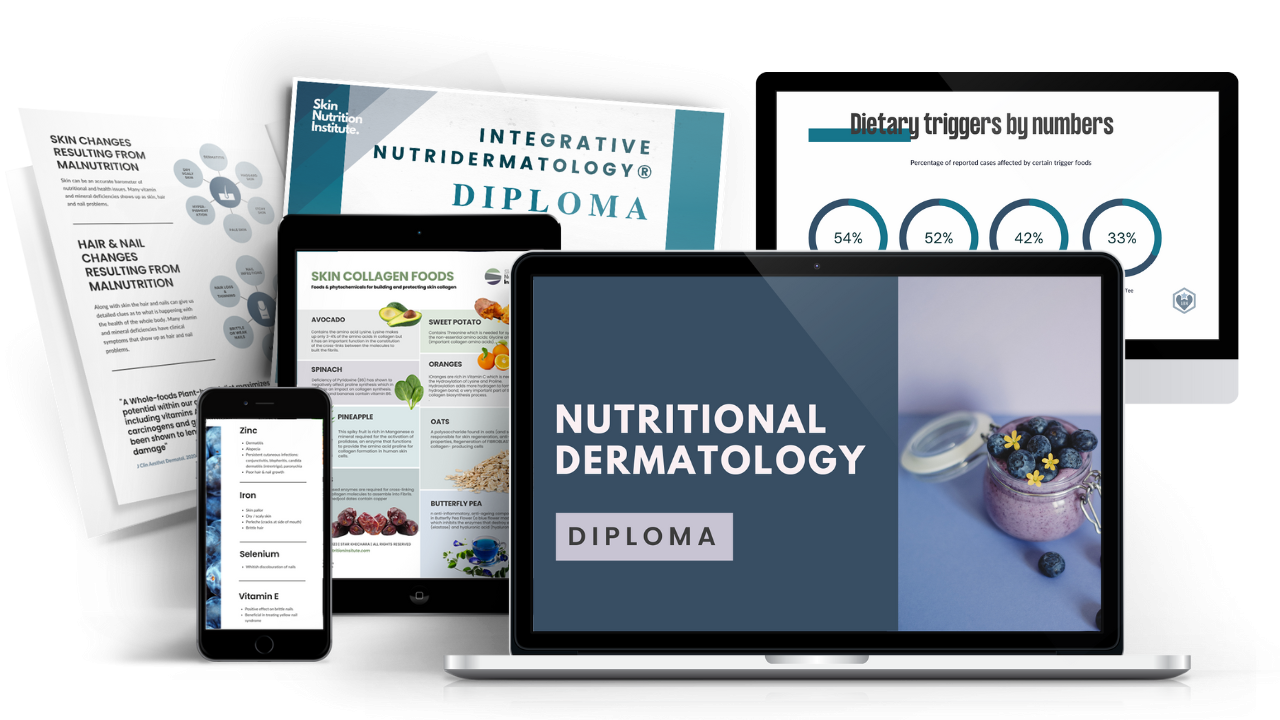 SKIN NUTRITION PRACTITIONER STARTER KIT
The convergence of food and cosmetics in the beauty industry is a major trend in the recent years, gaining an enormous importance on consumer habits including the diet, the nutritional supplement intake and food-based cosmetics
Trends in Food Science & Technology (2020)
CURIOUS ABOUT TRAINING WITH US?
DOWNLOAD THE COURSE CATALOGUE now
TAKE THE FREE CLASS
AND DOWNLOAD YOUR HOLISTIC SKIN NUTRITION PRACTITIONER STARTER KIT
BEFORE YOU GO
GRAB YOUR FREE SKIN NUTRITION
PRACTITIONER STARTER KIT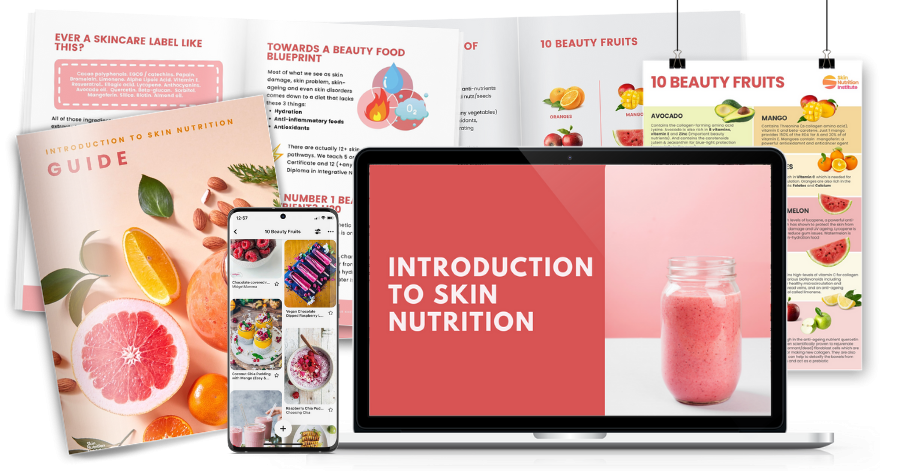 Created with