OUR PASSION + PURPOSE
We are more than just a training school
PASSION
We envision a world where skin-health practitioners are equipped with the knowledge and expertise to provide their clients with the most effective, healthy and sustainable solutions for skin health. We aim to be the leading educational institute in the field of integrative plant-based skin nutrition and cellular rejuvenation, offering cutting-edge courses and training programs that meet the highest standards of excellence.
PURPOSE
Our educational institute is dedicated to teaching skin health professionals about the benefits of integrative plant-based skin nutrition and cellular rejuvenation. We strive to empower our students with the knowledge and skills they need to enhance the health and appearance of their clients' skin using natural, holistic methods.
Our Vision & Values
At our Skin Nutrition Institute, we are committed to upholding the following values:
Excellence: we strive for excellence in all aspects of our work, from the quality of our educational materials to the caliber of our instructors and research.
Innovation: we are dedicated to staying at the forefront of our field by continually exploring new research and techniques in integrative plant-based skin nutrition and cellular rejuvenation.
Empowerment: We believe in empowering our students with the knowledge and skills they need to make a real difference in their clients' lives.
Sustainability: We are committed to promoting sustainable and ethical practices in skin health, both for the benefit of our clients and the environment.
Evidence-based: we are committed to promoting scientific rigour and evidence-based practice in all of our educational offerings. We recognise that the field of integrative plant-based skin nutrition and cellular rejuvenation is constantly evolving, and that the most effective and reliable treatments are grounded in rigorous research and empirical evidence.
Community: fostering a community of practitioners who are passionate about integrative plant-based skin nutrition and cellular rejuvenation and who are committed to sharing their expertise with others.
Advocacy: advocating for the integration of natural, holistic approaches to skin health into mainstream healthcare practices.
Proudly Plant-Based
In addition to our focus on integrative plant-based skin nutrition and cellular rejuvenation, our educational institute is also committed to advocating for the benefits of plant-based nutrition for both human and planetary health.

We believe that a whole foods, plant-based diet is not only beneficial for the health and wellbeing of individuals, but also for the health of the planet and its ecosystems. As part of our advocacy efforts, we aim to educate our students and the broader public about the benefits of plant-based nutrition, including its positive impact on reducing chronic disease, mitigating climate change, and promoting animal welfare.

We also strive to promote sustainable food production practices and encourage the use of locally-sourced, seasonal, and organic produce whenever possible.

Ultimately, we believe that promoting plant-based nutrition is not only an ethical imperative, but also a practical and effective solution to many of the pressing issues facing our society today. Through our educational programs and advocacy efforts, we aim to inspire positive change and empower individuals to make informed choices that benefit both themselves and the planet.
Plant-based foods are rich in bioactive compounds, including vitamin C, vitamin E, beta carotene, polyphenols, and phenolic acids, which can contribute to oxidant defense, lower inflammation, and promote structural support of the skin. Epidemiological studies have associated higher intakes of select fruits and vegetables with positive skin health...the evidence to date suggests a promising future for plant-based dietary interventions that promote skin barrier health and function
J Acad Nutr Diet. 2022
Fruit and vegetables consumption may represent the most healthy and safe method in order to maintain a balanced diet and youthful appearing skin.
DERMATOENDOCRINOL. 2012
I really love your modules. Being a nutrition scientist, I really appreciate that everything you teach has a sound scientific base. Beauty nutrition is such an exciting approach to talk about healthy nutrition from a completely new and attractive perspective. I think there is so much undiscovered potential in this area and the public attention is increasing steadily.
Christina | Germany
I love that I am able to offer my clients my added knowledge and transformative properties of beauty foods so they too can experience for themselves having younger, healthy and glowing skin
Jessica Luft | Canada
I love how you are more than just a Graduate with Star, she is there for you even when your course has completed. Her knowledge is second to none and the course content is at your pace, highly informative as well as fascinating with the encouragement for independent further research
Kat Bamford | UK
Why choose us for your education?
01
A wide variety of online courses
From 30 minute taster classes to CPD masterclasses and 1 year diplomas. We have a course for you.
02
Sequential learning
LESSONS AND MODULES ARE DESIGNED TO FOLLOW ON FROM EACH OTHER SO YOU BUILD YOUR KNOWLEDGE AND EXPERTISE WITH EACH CLASS.
03
Self-paced on-demand classes
OUR ONLINE SCHOOL IS OPEN 24/7 AND ALL CLASSES ARE PRE-RECORDED SO YOU CAN STUDY WHEN IT SUITS YOU AND WORK AROUND YOUR BUSY LIFE AND FAMILY COMMITMENTS.
04
Accredited internationally
Each certificate and diploma is internationally accredited by IPHM and IGCT, your CPD / CE points and CEU credits are acknowledged on your printable certificate
Small but very brainy 🧠
Meet our core team
Star Khechara
FOUNDER
Skincare formulator and beauty author turned skin-nutrition nerd, Star distilled her 20+ years of skin-health knowledge into the world's first international accredited skin-nutrition school to teach skin therapists, facialists, face yoga practitioners and estheticians how to feed the skin from within for cellular-level rejuvenation and vibrant beauty.
Jodie Lopez
EdTech Ninja Superhero
Jodie Lopez is a self-confessed geek and proud of it. Having won a number of awards for her use of technology across the curriculum as a primary school teacher, Jodie wanted to help more schools and edtech businesses to get tech right for everyone in education - pupils, parents, teachers and school leaders.

She is now a freelance consultant and founder of lovEdtech. Jodie supports schools with using technology on any budget, as well as helping edtech businesses with everything from marketing to customer journeys and product development.
Download the brochure
Now check your inbox. Be sure to also check your spam folder or promotions tab
We'll also add you to our insiders email list so you'll be in-the-know with current skin nutrition news, free and paid classes, and other valuable content
.
You can unsubscribe any time
👉🏼 Privacy Policy
Download the course catalogue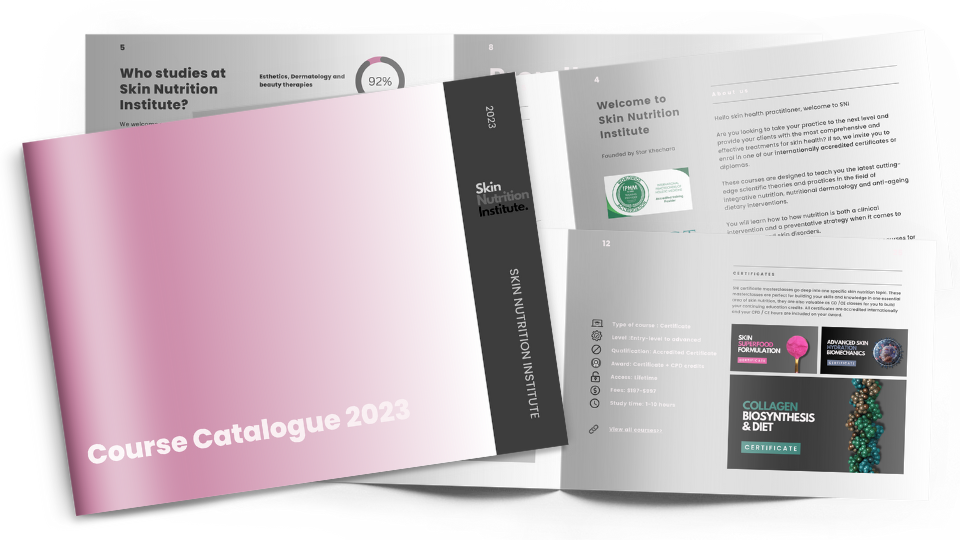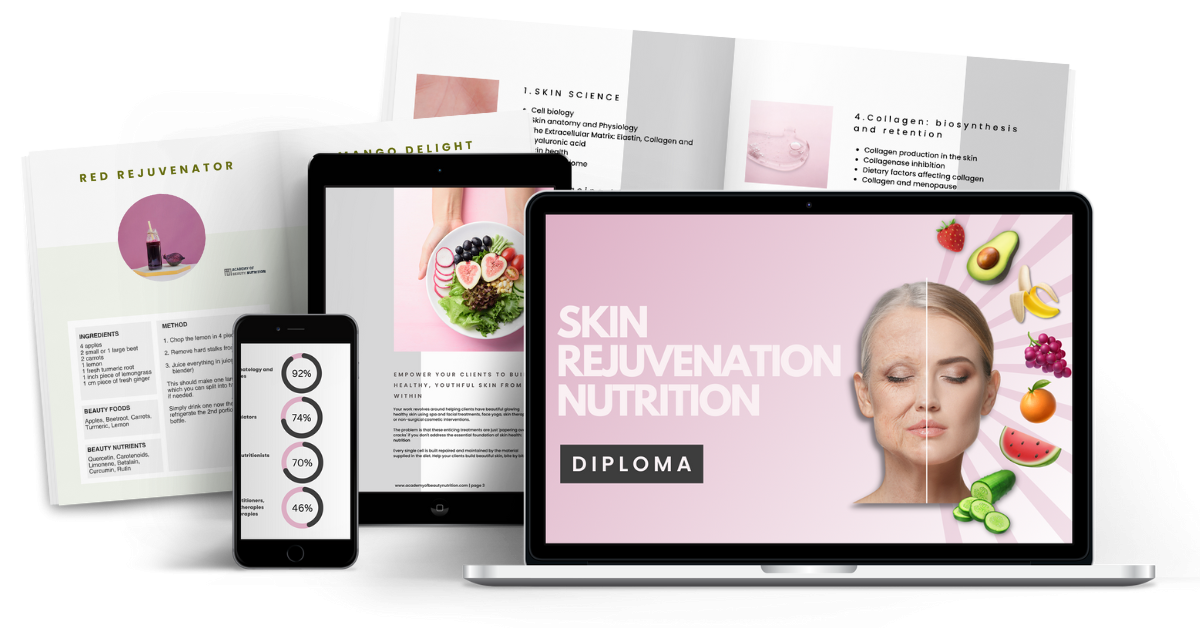 Get qualified in
Skin Rejuvenation Nutrition
with an accredited Diploma
Enrolment now open
Created with