IMAGINE YOUR FASCINATING NEW CAREER AS A SKIN NUTRITION PRACTITIONER
You're in the right place to explore the world of 'holistic beauty medicine'. We are the worlds first accredited school specialising in evidence-based, accredited plant-based skin nutrition
We create Practitioner-level internationally-accredited online courses and live training in evidence-based functional skin nutrition so you can be a confident and competent practitioner of skin nutrition.

You are fascinated by the medicinal power of plants; as foods, as herbs and as phytochemicals. You understand that health issues -
including skin problems
- can be prevented and healed using natural health methods.
You probably work as a practitioner in one of these ares:
Health coaching
Functional Nutrition
Skincare formulation
Face Yoga
Facials
Esthetics or beauty therapy
Dermatology
Detox
Or maybe your field is food creation and you want to run a juice bar or detox retreat.
Unlike many people in the holistic health scene you've got well developed critical thinking skills and you want to ensure that what you learn is proven scientifically. You need evidence-based training that can be holistically applied.
Empty space, drag to resize
Estheticians & Dermatologists
Natural skincare formulators
Naturopaths, nutritionists and dieticians
Face yoga practitioners, facialists etc
No opinions, no misinformation, no mainstream views. Pure distilled science curated for over 20 years (and ongoing). Star Khechara tracks down every crumb of research around a food, a nutrient, a skin issue so my students have the 'Rolls Royce' of training.

Also, we are more than a school - this is a REVOLUTION - we are training our students to push the boundaries of skin nutrition and offer revolutionary interventions to their clients. Interventions that actually work. Our students are with us for life and can always ask for help and support. Unlike other nutrition schools we give our graduates extensive practitioner kits with ready-made client materials so they never have to sweat over designing a meal plan or make another PDF. It's all done for them.

And finally we are different in that we dare to step out of the mainstream skin nutrition world that is all about selling supplements and collagen, we teach wholefood plant-based nutrition. We are in fact the worlds first accredited skin nutrition school and the worlds first plant-based skin nutrition school. We are not here to conform to what everyone else is doing, we are here to disrupt the skin nutrition world and arm our students with the weapons of science so they can truly heal their clients skin.

If you're looking at other skin nutrition courses and they're NOT pushing plant-foods, fruit and phytochemicals as the solution - they're not truly evidence-based because the future of skin-health is a plant-based diet
Plant-based foods are rich in bioactive compounds, including vitamin C, vitamin E, beta carotene, polyphenols, and phenolic acids, which can contribute to oxidant defence, lower inflammation, and promote structural support of the skin... Collectively, the evidence to date suggests a promising future for plant-based dietary interventions that promote skin barrier health and function
PROUDLY PLANT-BASED
The future of skin-nutrition and cellular rejuvenation is plant-based. Phytochemicals and antioxidants are the hot topic when it comes to every single degenerative disease you can imagine and where are these potent chemicals found? IN PLANTS!

Plants aren't just food they're powerful medicine; beauty medicine.

There are compounds in fruits that change the way your genes work. There are phytochemicals that can kill cancer cells. There are antioxidants that can prevent sun damage and activators in berries that can cause the release of 'youth proteins' in the body. This is less than 1% of the transformative, evidence-based plant food science we teach on our courses.

THE SNI STUDENT EXPERIENCE.
Outstanding student support and a world-class learning experience
Sequential learninng
Modules and lesson follow each other in a logical sequence so you can build your skills and knowledge step-by-step in a progressive manner
A course for YOU
Whether you're a total beginner or a highly-qualified professional we have a training to suit you. From Certificates to CPD and an advanced diploma, you can start, grow and uplevel your expertise with us.
Self-paced
All of our online training courses are self-paced with lifetime access so you can easily fit your studies around your busy life.
Personal feedback
You're not left to figure things out alone every lesson has a short quiz and you'll get feedback directly from Star so you know if you're doing well or need a little extra revision.
Make new friends
Our online classroom has social networking built in so you can befriend fellow students, message them and chat. Or find a study buddy for accountability
Help & support, always
We want you to feel supported so we built 5 ways to give you help when you need it:
Private Facebook group
Student forum (built into the classroom)
'Ask the instructor' messaging service
Extensive FAQ 'knowledgebase
Student handbook and orientation area
I really love your modules. Being a nutrition scientist, I really appreciate that everything you teach has a sound scientific base. Beauty nutrition is such an exciting approach to talk about healthy nutrition from a completely new and attractive perspective. I think there is so much undiscovered potential in this area and the public attention is increasing steadily.
Christina | Germany
I love that I am able to offer my clients my added knowledge and transformative properties of beauty foods so they too can experience for themselves having younger, healthy and glowing skin
Jessica Luft | Canada
I love how you are more than just a Graduate with Star, she is there for you even when your course has completed. Her knowledge is second to none and the course content is at your pace, highly informative as well as fascinating with the encouragement for independent further research
Kat Bamford | UK
STUDY ONLINE
Accredited certificates, CPD and advanced diplomas. We have a self-study course for your career goals and level of knowledge.
CORPORATE & GROUP TRAINING
Accredited live trainings (in person or online) for small, medium and large groups. Bespoke training also available
1-1 TRAINING
Private accredited 1-1 training with Star (online or in-person). Qualify as a Beauty Nutrition Advisor in 1-day. Other trainings available for half-days
CPD LAB
Membership subscription to monthly skin nutrition specialist trainings and practitioner toolkits for Continuing Education / Continuing Professional Development (CE / CPD)
THE SHOP
Individual downloads, posters and toolkits licensed for you to use with your own clients or staff
SIGN UP FOR THE FREE CLASS
Start your journey with this free class: Introduction to Skin Nutrition
Small but very brainy 🧠
MEET THE
SNI

CORE TEAM
Star Khechara
FOUNDER
Skincare formulator and beauty author turned skin-nutrition nerd, Star distilled her 20+ years of skin-health knowledge into the world's first international accredited skin-nutrition school to teach skin therapists, facialists, face yoga practitioners and estheticians how to feed the skin from within for cellular-level rejuvenation and vibrant beauty.
Jodie Lopez
EdTech Ninja Superhero
Jodie Lopez is a self-confessed geek and proud of it. Having won a number of awards for her use of technology across the curriculum as a primary school teacher, Jodie wanted to help more schools and edtech businesses to get tech right for everyone in education - pupils, parents, teachers and school leaders.

She is now a freelance consultant and founder of lovEdtech. Jodie supports schools with using technology on any budget, as well as helping edtech businesses with everything from marketing to customer journeys and product development.
WHY DID STAR BUILD THIS SCHOOL?
As a teenager Star Khechara suffered badly with excruciating eczema and nothing from the Doctor or chemist ever worked. Star had to do her own research into medicinal plants then created her own plant-medicine diet and skincare products using herbs with other natural ingredients.

Her own holistic methods worked and that kickstarted her career as the author of The Holistic Beauty Book, followed by launching Formula Botanica (skincare formulation school) and now Skin Nutrition Institute.

With mountains of science now proving that medicinal plants and a plant-based diet can both treat and prevent skin disorders, Star wants to end the suffering of others and help people experience vibrant health at the cellular level.

Her mission is to train thousands of practitioners so that anyone that needs help has a holistic skin-health practitioner in their neighbourhood.

SNI graduates are the holistic skin-health doctors of tomorrow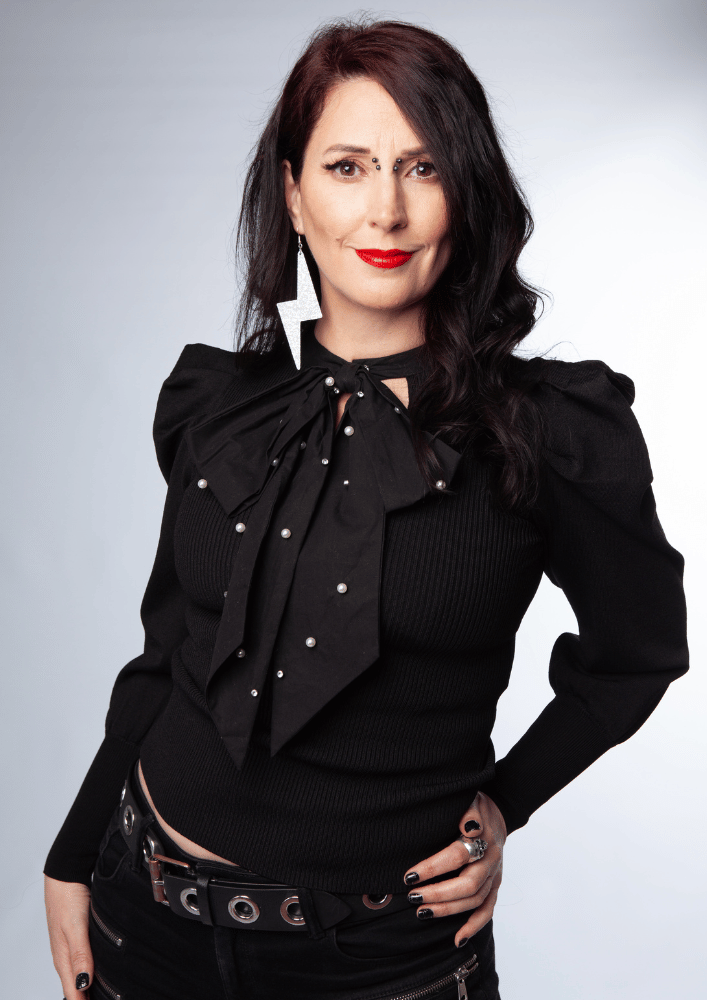 Download the brochure
Now check your inbox. Be sure to also check your spam folder or promotions tab
We'll also add you to our insiders email list so you'll be in-the-know with current skin nutrition news, free and paid classes, and other valuable content.
You can unsubscribe any time

👉🏼
Privacy Policy
BEFORE YOU GO
GRAB YOUR FREE SKIN NUTRITION
PRACTITIONER STARTER KIT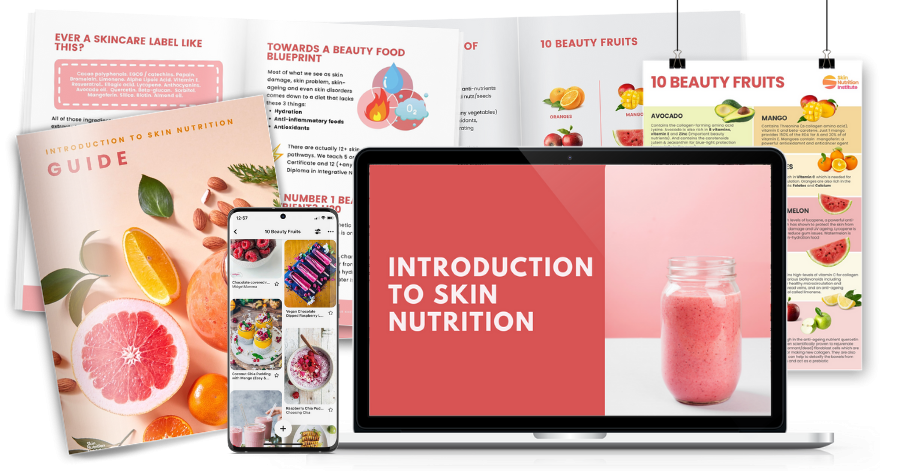 Created with