SKIN IS NOT A STOMACH. HELP YOUR CLIENTS FEED THEIR SKIN FROM WITHIN



EARN YOUR FIRST SKIN NUTRITION QUALIFICATION WITH THIS ACCREDITED
COURSE & PRACTITIONER TOOLKIT
Everyone wants gorgeous skin and the only way to truly build healthy, glowing, youthful skin is by supplying it with the correct materials via the diet
Skin is literally built, repaired and maintained buy the nutrients your clients eat daily. There are no neutral foods. Every bite is either building healthy skin cells and structural proteins (like collagen) or it's destroying them
Let me say that again: There are no neutral foods!
🍐 Is your knowledge of skin nutrition based on vitamin supplements and collagen powders?

🍐 Do you want to help people eat their way to better skin but there's so much overwhelming and conflicting advice out there on the internet and on social media?

🍐 Are you aware that the type of diet some people eat is actively aging and destroying the health of their skin?

🍐 If a client asked you to create a meal plan to rehydrate their skin and make it healthier, would you know where to start?


YOU'RE IN THE RIGHT PLACE!

Cut through the noise and study the valid science of skin nutrition on this accredited certificate in Beauty Nutrition Fundamentals

Learn the wholefood holistic nutrition approach to skin health (no gimmicks or supplements needed!)
No more confusion: this course is based on peer-reviewed independent science research NOT opinion. We have read 100s of science papers so you don't have to. Just enjoy learning in a relaxed manner knowing that everything has been triple-fact-checked
You will learn how healthy skin is built from nutrients but also how certain dietary patterns and foods can harm and age the skin - you'll be able to ensure your clients don't accidentally undo all their hard work.
Upon graduation you'll receive your Beauty Nutrition Advisor toolkit with meal plan template, shopping list and recipes so you'll have everything you need to advise your clients
BECOME A BEAUTY NUTRITION ADVISOR AND GIVE YOUR CLIENTS THE GIFT OF GLOWING SKIN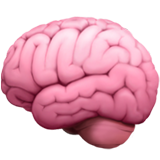 Grow your knowledge and experience in skin nutrition with these 6 fascinating, informative and science-backed modules
Become a confident and competent Beauty Nutrition Advisor
MODULE 1: Skin versus Stomach
🧠 Dive into the basics skin science to understand how the skin's systems of repair, regeneration, rejuvenation and nourishment work. Then make the link between diet and skin-health.

⚡ Task: take the skin-health science test
MODULE 2: The Beauty Food Blueprint.
🧠 An exploration into the biological rules that decide what is a 'beauty food'. You'll take an in-depth journey into these 5 skin-health biochemical pathways:
Glycation
Malnutrition
Inflammation
Hydration
Oxidation
⚡ Tasks: Take the science test. Analyse where your own diet scores on each of these 5 skin-health pathways.
MODULE 3: Beauty Nutrients
🧠 This is where you'll discover the exact nutrients required for skin health. No supplements required!
Skin vitamins
Skin minerals
Fibre
Fats
Protein and amino acids
Carbohydrates
Phytochemicals
Water

⚡ Task: take the skin nutrition science test. Analyse your own diet (using software you'll be trained on) to check for beauty nutrient deficiencies. Water tracking task
MODULE 4: Important Beauty Foods
🧠 Go beyond the typical (
kale and quinoa
) type of beauty food advice and expand your knowledge with multiple essential beauty foods and their unique skin-beautifying properties:
Fruits and vegetables
Botanicals and superfoods
Nuts, seeds and gluten-free grains
⚡ Task: design a beauty food smoothie
MODULE 5: Eat the beauty rainbow
🧠 You've heard of 'eat the rainbow' but in this module you'll discover what it means to eat the full colour spectrum of beauty foods, why this is important for skin-health and what those colours secretly mean.

⚡ Task: Create a rainbow beauty diet plan and use our rainbow food log to keep track.
MODULE 6: Creating a beauty diet
🧠 It's time to put your new knowledge into practise and dive into nutritional software to start learning to analyse your own diet for how beautifying it is. Using our templates, charts and beauty food pyramid (and yourself as a 'guinea pig') you'll be able to analyse then adapt a diet for beauty.

⚡ Task: design a 1 day beauty food diet. Do the written assessment. Take the final exam.
Earn your first qualification in Skin Nutriton
BE PROUD OF YOUR ACHIEVEMENT
Imagine this gorgeous certificate on your wall.
You'll also get this digital badge for your website and social media channels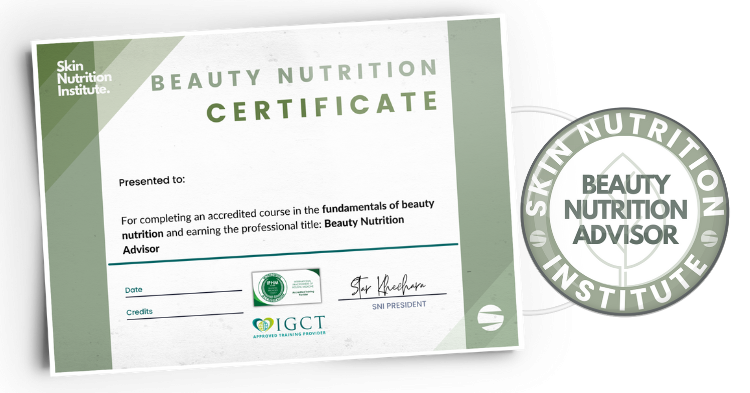 Is this
Beauty Nutrition Fundamentals

course for you?

If you're passionate about either skin-health, beauty and holistic nutrition - this is the perfect course for you.
Work with skin & beauty?
Beauty product formulator
Facialist
Face yoga practitioner
Beauty / spa therapist
You want to advise your clients on how they boost their skin-health with diet.
Work with health and nutrition?
Nutritional therapy
Health coaching

You've noticed more clients asking for help with skin-issues and skin-ageing so you want to add skin-nutrition skills to your professional offerings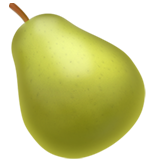 Your complete training package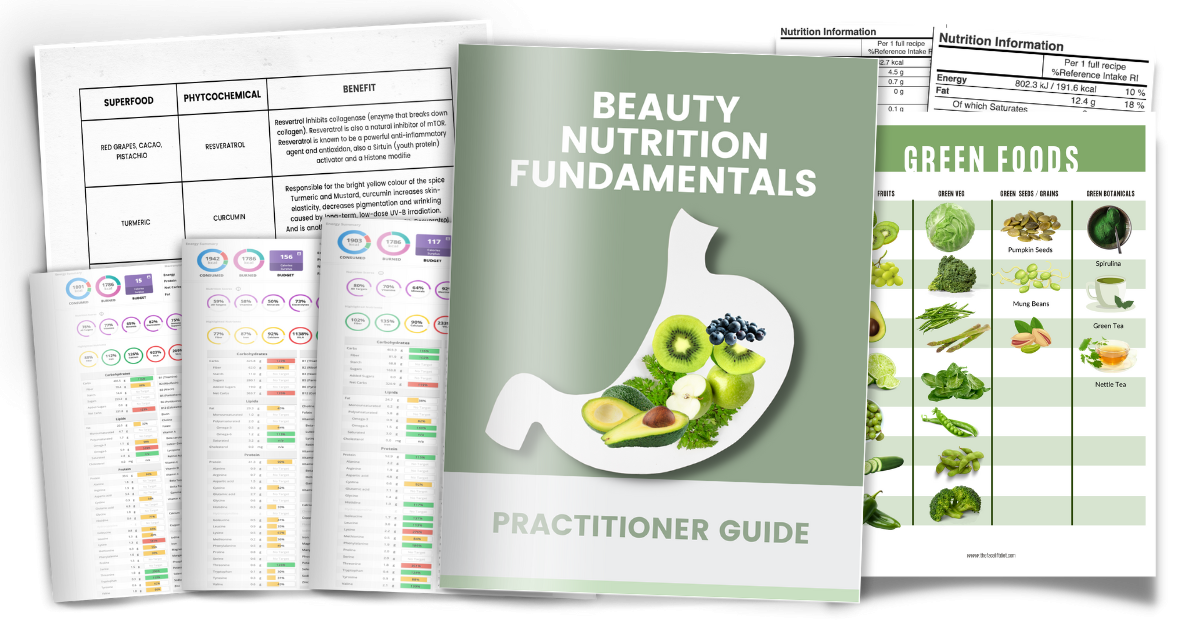 Practitioner Handbook
Your reference guide to beauty nutrition and everything you learned in this class including ideas on how to monetise your new knowledge.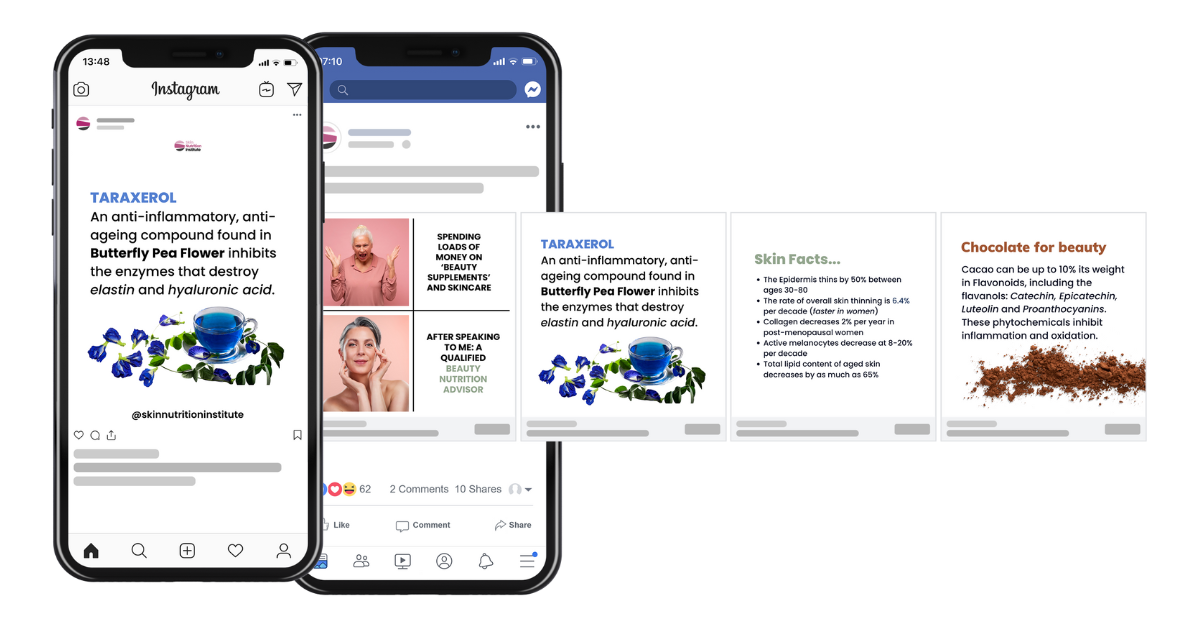 Social Media Shareables
Promote your newly-acquired knowledge by posting on your favourite platforms. We give you ready-made Instagram posts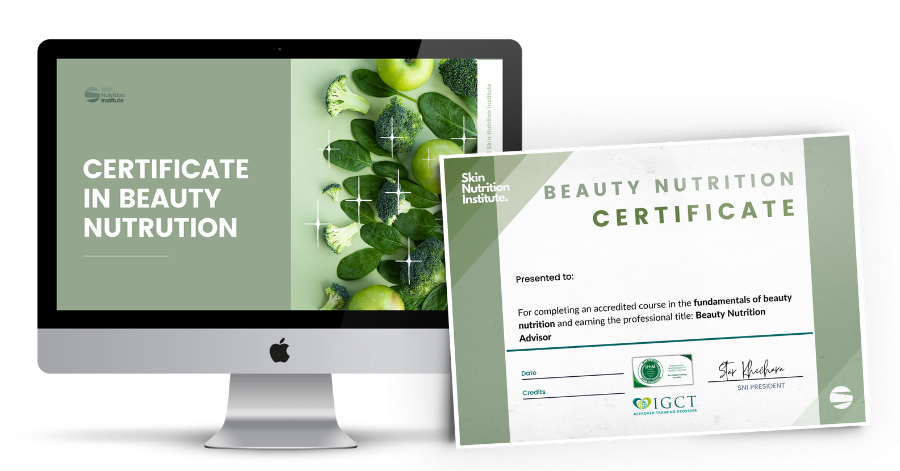 Accredited training
This 6 module course will give you the confidence and competence to help your clients beautify their skin from within, using evidence-based holistic nutrition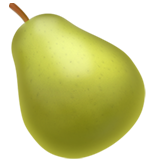 Your practitioner toolkit
Once you've passed the exam and graduated as a Beauty Nutrition Advisor you'll get access to this valuable practitioner kit to help you advise your clients and customers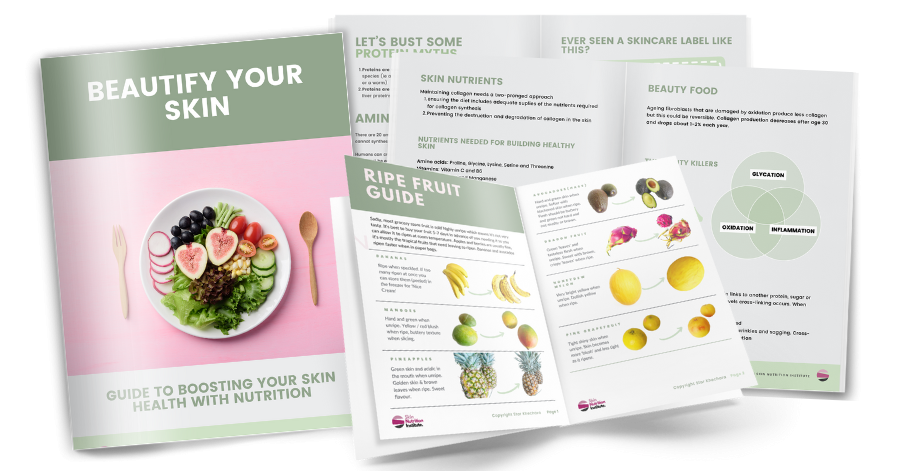 Beautify Your Skin
A super-helpful and easy-to-understand guide about skin-health and beauty nutrition to share with your clients.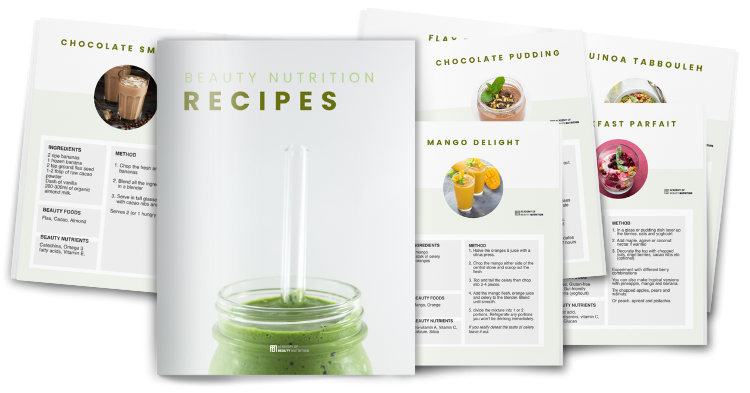 Useful Resources
Beauty Nutrition Skin-Health Checklist
Beauty Diet Guide + Meal Plan Example
Beauty Food Food Factsheets
Nutritional Data for each Beauty Food.
Skin 'Hydration Station' Guide
Beauty Food Shopping List
Beauty Nutrition Recipe Ebook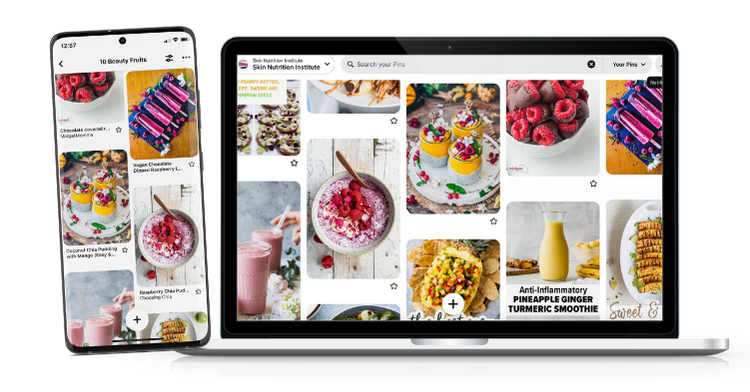 Curated recipes
Access to a curated Pinterest board containing recipes relating to the beauty foods you've learned about in this program. This is an excellent resource to share with your clients
Why trust us?
This class has been created to advance your knowledge and grow your skin-health career.
Empty space, drag to resize
Evidence-Based
Every course we teach - from mini-classes to our 1-year diploma - is based on peer-reviewed research.
Fully referenced
You get access to the full citation list so you can fact-check the science with confidence.
Industry specific
This BEAUTY NUTRITION CERTIFICATE course has been specifically developed for professionals and practitioners in the holistic health and beauty industries.
Epic student support
No matter what class you take with us, you're always treated as a valued student and you get lifetime access to our student portal for social networking, study groups and learning support.
Our students love this class

I loved this course because it truly made me excited to begin incorporating skin nutrition into my esthetics business.
Kelly fields

This course helps me understand what the skin really needs, what is a beautiful skin, what is harmful to the skin that causes aging skin. Everything I need is evident in Star's courses.
TRUC Trinh

The course was in detail and covered all topics about nutrition to help my business grow.
Grishma Solanki

This course is easy to follow, but rich in content. I learned so much about what is in different foods and how they affect the skin. The lessons are in words I easily understand and can translate to truly using in my practice
MELISSA BERRY

So informative and evidence-based!
Elona Dahary

I loved the course because it made me look at what I was eating and have a clear understanding of what I should be eating and why. I don't want to be a diet nutritionist. Skin is my thing, so the information in this course is fantastic on knowledge for ageing well.
Debbi Cronin

Loved the layout of the course materials, felt seamless working through the content. Star is a pro, excellent at explaining things which could be otherwise complicated but her delivery and down to earth approach make learning this enjoyable.
MICHELLE TYSON
Guaranteed Security using one of the most advanced encrypted systems on the market.
The information in this page is being processed and encrypted securely using industry-leading encryption and fraud prevention tools.
Meet your teacher
Star Khechara
Skincare formulator and beauty author turned skin-nutrition researcher, Star distilled her 20+ years of skin-health knowledge into the world's first international accredited school to educate estheticians, dermatologists and allied skin-health practitioners in the emerging science of skin-nutrition, integrative skin health and nutridermatology®
Empty space, drag to resize
During my work as a skincare formulator I noticed that so many cosmetic ingredients were foods or food extracts, I realised that the power to beautify, treat and rejuvenate the skin was in diet, nutrition and food...not skincare products
Frequently asked questions
This is the brand new version of our most popular course so normally yes you get instant access but if you're enrolling in Oct or November 2023 you'll be dripfed the modules as we revamp and re-upload them. You're getting the brand new shiny version!
Is the certificate of attendance accredited?
As a school we are proud to be accredited by IPHM (International Practitioners of Holistic Medicine) and the IGCT (International Guild of Complementary Therapists) the which means a 3rd-party organisation has reviewed our course materials and verified them as being of a suitable standard for a practitioner.
As a graduate YOU will be eligible to join IPHM and IGCT and be listed on their register And you'll have access to deals on your professional indemnity insurance.

Star Khechara is also an active member of the Plant-Based Health Professionals


How long will it take to complete the course
That really depends on how much you already know about this topic + how many hours a week or month you can study. This entire course is approximately 10 hours of study.
Do you offer group / company discounts?
W
e can offer discounts for groups of staff (especially when there are more than 50 participants).
Send us an email with all the information:
[email protected]
Can I license this class for my team of staff?
We can offer a non-exclusive licensing for this class, please contact us at
[email protected]
What happens after I've enrolled?
Once you've enrolled you'll be prompted to create your login and password so you can access our Virtual Learning Environment (VLE).
Once inside you can move around the portal and access everything you need:
There's a course area where your courses will be
There's a community area for discussion groups and friendship
There's a 'best resources' area for all of your saved notes and access to our science library
There's a 'start' page which has our orientation video to help you navigate around the website and use all of the facilities.
Is this course suitable for me?
This kit is aimed at professionals and practitioners in these fields:
Beauty therapy and esthetics
Face Yoga practitioners
Facialists
Health Coaches
Holistic nutritionists
Skincare formulators
Entrepreneurs in the 'nutricosmetic' drinks industry.
Holistic and plant-based chefs
Health and wellness bloggers / influencers
Will I get a certificate?
Yes,. you will be able to download your personalised accredited Certificate and web badge when you've completed the course and passed the final exam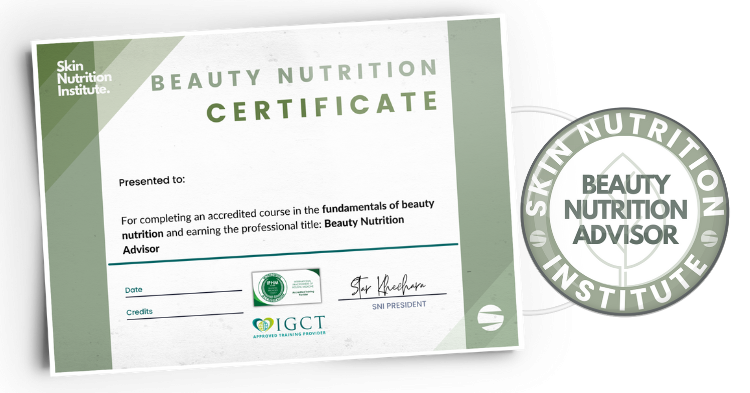 Should I take this class or join the membership?
Actually you should do both. This course is your essential foundation course for skin nutrition and once you've finished and you're officially a Beauty Nutrition Advisor you will need to start exploring specialist areas within the broader field of 'beauty nutrition and partake in CPD (continuing professional development) - this is what the membership is for.

In the SkinStars membership you'll get access to the CPD lab where you can learn a whole new specialism each month earn CPD credits.
⛔
STOP! NO MORE SCROLLING.
TAKE YOUR FIRST STEP TO BECOMING A BEAUTY NUTRITION ADVISOR TODAY
BEFORE YOU GO
GRAB YOUR FREE SKIN NUTRITION
PRACTITIONER STARTER KIT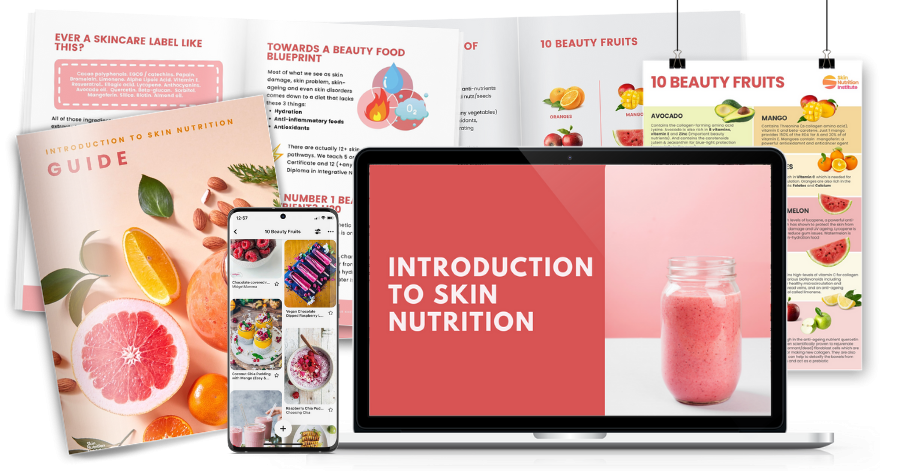 Created with