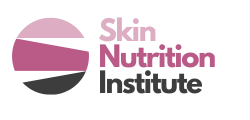 Dark blue and black foods (and some dark red foods) contain a family of polyphenols called Anthocyanins. Not only are anthocyanins know to be powerful antioxidants to prevent 'cellular rusting' instigated ageing BUT preliminary studies are showing anthocyanins to increase the levels of collagen, elastin and Hyaluronic acid in skin
[1].
Anthocyanins have also proven themselves to be potent anti-inflammatory antioxidants
[2],
protecting against oxidative damage as well as UV eye damage
[3]
. Anthocyanins also seem to protect against age-related cognitive decline (along with other plant based foods)
[4]
and be protective against skin-cell oxidation and UV-instigated skin damage
[5]
Which foods contain anthocyanins?
BLUEBERRIES
BLACKBERRIES
PURPLE CARROTS
RED ONION
PURPLE PLUMS
BUTTERFLY PEA FLOWER (TEA AND SMOOTHIE POWDER)
PURPLE SWEET POTATOES
RED CABBAGE
BLACK / PURPLE GRAPES
MACQUI BERRIES
ELDERBERRIES
PURPLE CAULIFLOWER
BLACK (FORBIDDEN) RICE
Encourage your clients to eat 1-2 servings DAILY of blue / purple foods for them to benefit from these potent Anthocyanins.
In beauty, Star
Ps if you are fascinating by phytochemicals and functional anti-ageing skin-nutrition you'll LOVE our
Diploma in Integrative Nutridermatology®
References
1. Nutrients. 2018 Apr; 10(4): 495. 'Blackcurrant Anthocyanins Increase the Levels of Collagen, Elastin, and Hyaluronic Acid in Human Skin Fibroblasts.'.Naoki Nanashima et al
2. European Food Research and Technology, Volume 234 (3) – Dec 28, 2011 'Anthocyanin effectively scavenges free radicals and protects retinal cells from H2O2-triggered G2/M arrest'. Hwang, Jin-Woo et al
3. Journal of the Science of Food and Agriculture, Volume 95 (5) – Mar 30, 2015 'The protective effects of berry‐derived anthocyanins against visible light‐induced damage in human retinal pigment epithelial cells'. Wang, Yong et al.
4. Advances in Nutrition, Volume 10 (Supplement_4) – Nov 1, 2019. 'Plant-Based Dietary Patterns, Plant Foods, and Age-Related Cognitive Decline' Rajaram, Sujatha; Jones, Julie; Lee, Grace, J
5. Food & Function, Volume 10 (10): 14 – Oct 2, 2019. 'Anthocyanins from black peanut skin protect against UV-B induced keratinocyte cell and skin oxidative damage through activating Nrf 2 signaling'. Li, Kaikai et al
Article written and researched by Star Khechara: founder of Skin Nutrition Institute
Experience a mini-class to expand your knowledge
and join 923 fellow students in our virtual classroom. Choose from:
Skin Hydration 101
Dietary Sunscreen
Cacao Bioactives for Skin Health

Created with