BUILD & PROTECT YOUR CLIENT'S
SKIN COLLAGEN
WITH FUNCTIONAL PLANT-BASED NUTRITION

COLLAGEN I
S NOT A FOOD
The current 'protein mania' nutrition trend is lying to you. Collagen is not a food, collagen is not a nutrient and collagen is not an essential human supplement. Collagen is a protein made in the body using amino acids, vitamins and minerals supplied by the diet.

Not only do certain foods help the body to build collagen but some dietary patterns - looking at you meat, grain, fat and dairy-based Western diet - can DESTROY collagen. The collagen supplement pushers are not telling anyone this...


THIS IS WHY AS A SKIN-HEALTH PRACTITIONER YOU NEED ALL OF THE FACTS SO YOU CAN...
🧬
HELP YOUR CLIENTS BOOST THEIR COLLAGEN EVEN IN MENOPAUSE
After age 30 collagen production starts to nosedive thanks to faltering Estrogen and other causes such as a diet rich in collagen destroying foods and lacking in collagen building foods. Collagen loss can be slowed down with an intelligent plant-based diet rich in phytochemicals
🥩
STOP YOUR CLIENTS FROM ACCIDENTALLY DESTROYING THIER COLLAGEN WITH POOR DIETARY CHOICES
There are foods and dietary patterns that destroy collagen. Structural proteins in the body are constantly undergoing renewal so collagen will also be broken down and rebuilt BUT certain foods can speed up collagen destruction and phytochemicals from plant foods or botanicals can slow it down or even stop it.
🐇 MAINTAIN THEIR 'CRUELTY-FREE BEAUTY' ETHICS
Many of your clients will have strong ethics against animal cruelty for beauty and some of them may already be vegan or plant-based. Collagen is an animal product and therefore isn't cruelty free. Collagen is the epitome of unnecessary animal suffering
DID YOU KNOW...
That proteins are 'species specific' which means that the HUMAN body cannot use collagen from a cow, pig or fish. The collagen supplement has to be broken down into peptides then single amino acids before if can even pass through the gut wall into the blood stream.

Anyone telling you that their collagen supplement can 'bypass the digestive system' is not telling the truth.

The amino acids used to make HUMAN collagen come from delicious plant foods like avocados, spinach and bananas. Special cells in the skin then build the collagen proteins from these amino acids + vitamins and minerals. Collagen production in the body is very complex business. You'll learn all about this on this Collagen Biosynthesis Masterclass

NATURE MADE THIS SOPHISTICATED 'HUMAN COLLAGEN FACTORY' FOR A REASON. THE BODY KNOWS WHAT TO DO WHEN IT HAS THE RIGHT MATERIALS SUPPLIED IN THE DIET.
Help!
This is sounds too complicated
This is why you need this course
You'll learn step-by-step how to help your clients have beautiful, healthy, collagen-rich skin without compromising their ethics or getting manipulated by collagen-supplement marketing.
You'll quickly become a confident and competent expert in holistic nutrition for natural collagen biosynthesis
Collagen nutrition specialists are badly needed right now.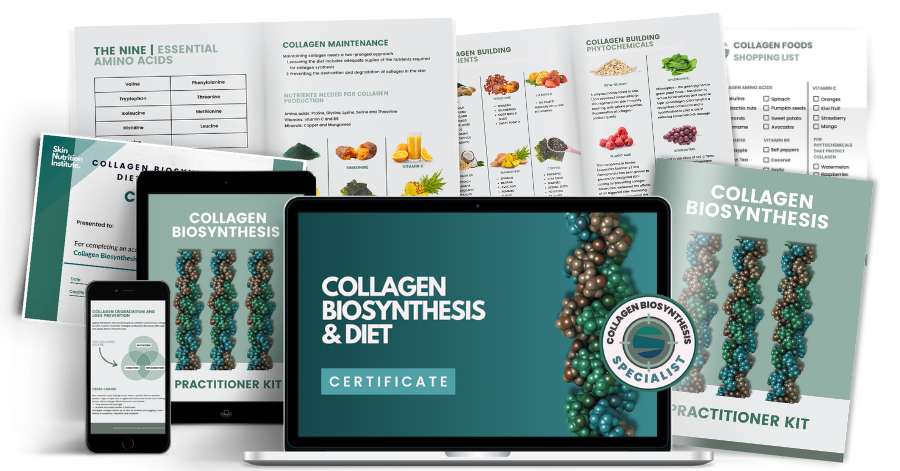 Learn about MMPs (enzymes) that destroy collagen and which plant foods & phytochemicals can prevent this happening
Discover glycation and how insulin resistance and high fat diets damage and destroy collagen
Find out about the role gut bacteria plays in producing the necessary amino acids for collagen production
Prepare yourself for a fascinating journey into collagen science
Click the down arrow on the side to expand each topic 👇🏽
Plant protein v animal protein
The myth of complete v incomplete protein and amino acid pool
Amino acids and peptides
Protein digestion and assimilation
The ribosome
Protein recycling
PRAL
Collagen: the molecule
Types of collagen
Collagen and skin ageing
Menopause and collagen
Collagen syntheses
Glycation
MMPs
UV damage
Dietary patterns that destroy collagen
🧬 Dietary Interventions to maintain and increase collagen
Diet and lifestyle that protects and builds collagen
Plant-based diet
Polyphenols
Functional foods
Guaranteed Security using one of the most advanced encrypted systems on the market.
The information in this page is being processed and encrypted securely using industry-leading encryption and fraud prevention tools.
Have a look at your graduate package
and practitioner toolkit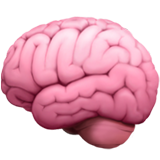 What's included for your brain & business?
Training and business support tools for your professional success.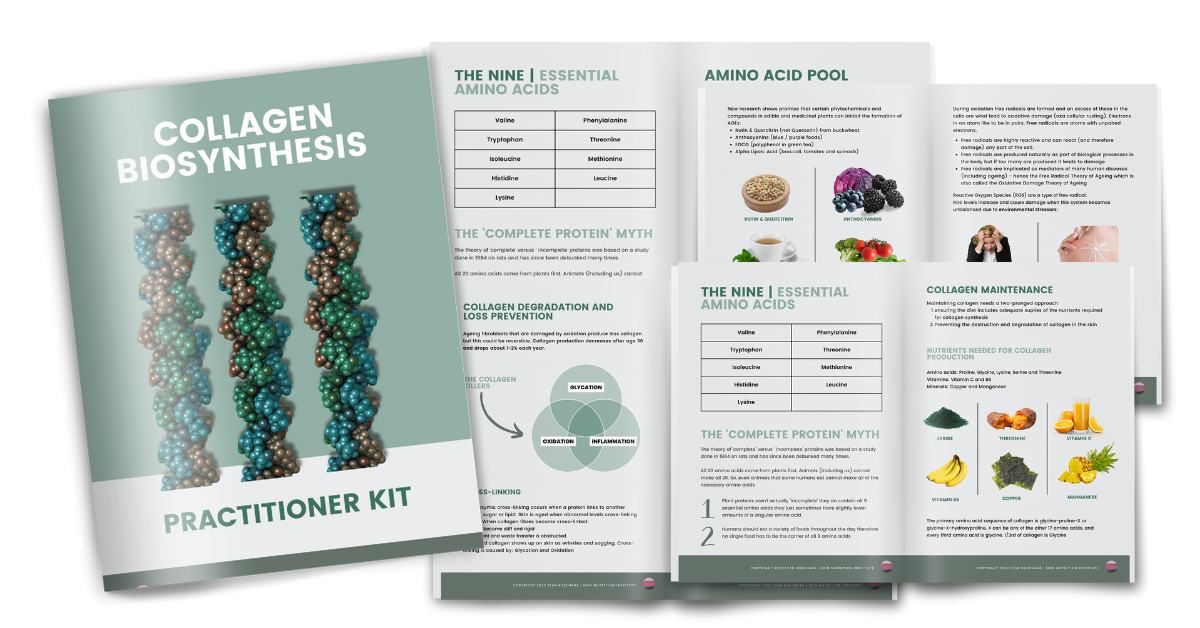 Practitioner Handbook
Your reference guide to the science of the Skin Microbiome and how to monetise this practitioner kit and knowledge in your business.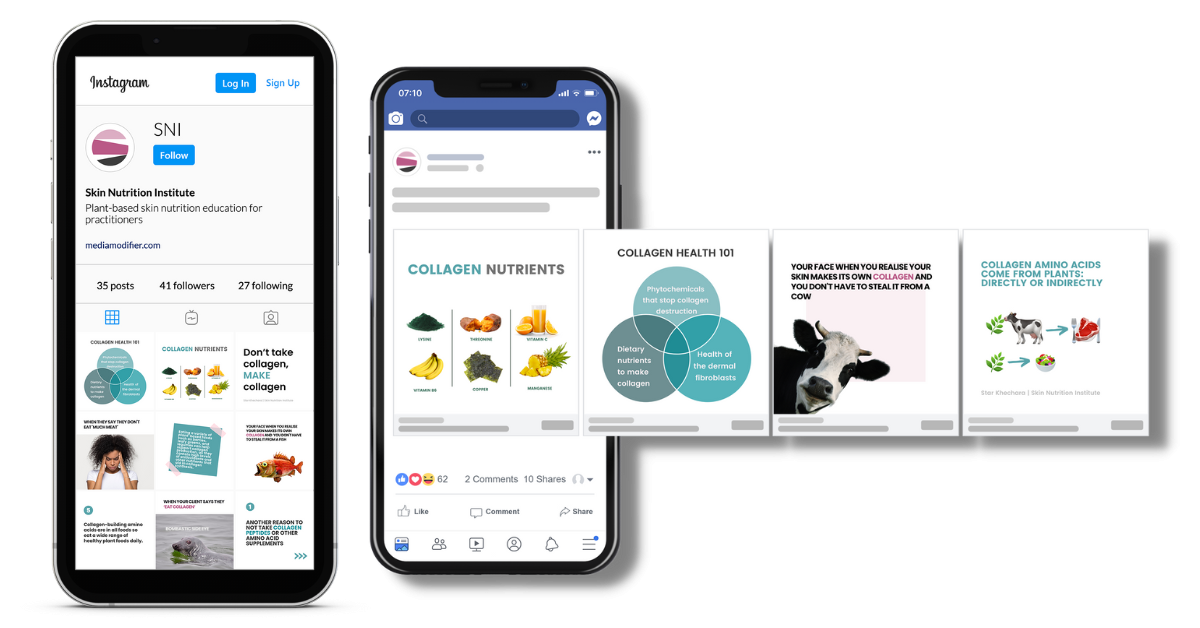 Social Media Shareables
Promote your newly-acquired knowledge by sharing our ready-made social media posts to your channel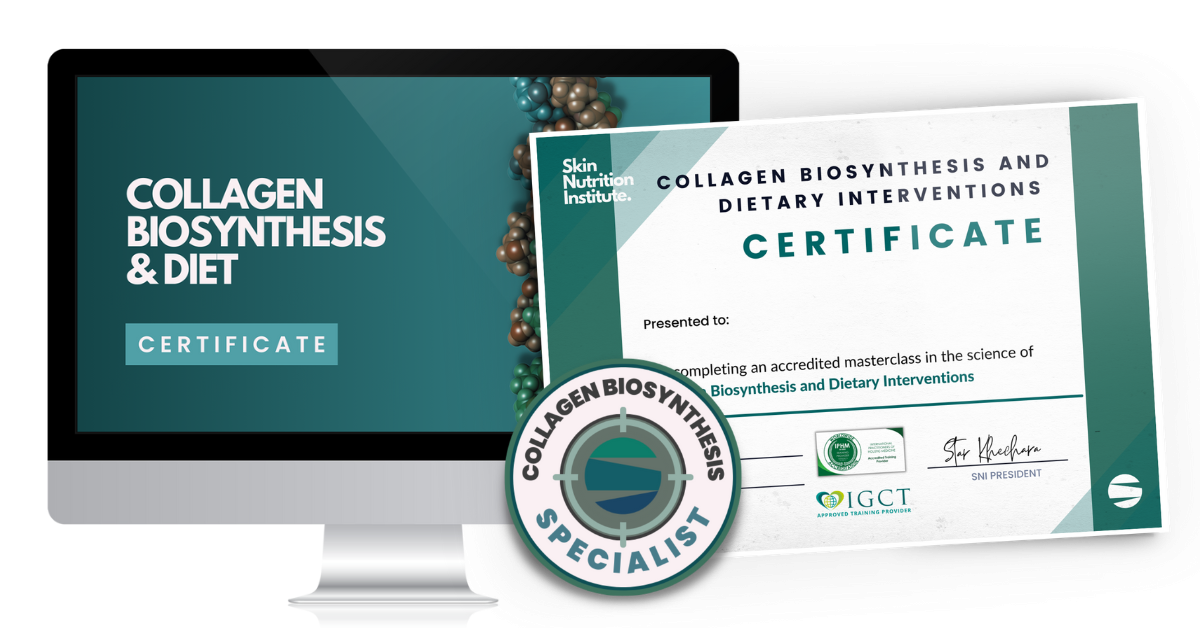 Masterclass + Certificate
This 3-module accredited masterclass, certificate and badge qualifies you as a Collagen Biosynthesis Nutrition Specialist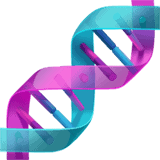 What's in the kit for your clients
Never make another PDF again.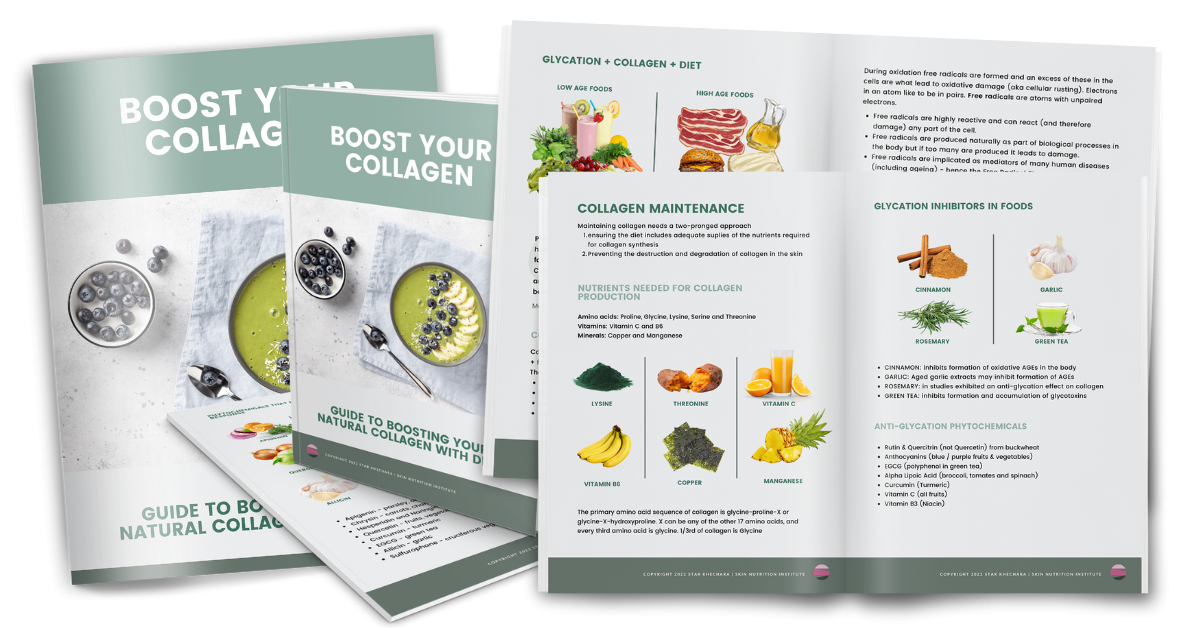 Boost Your Collagen
Your client's helpful guide to their skin collagen and how to avoid collagen destruction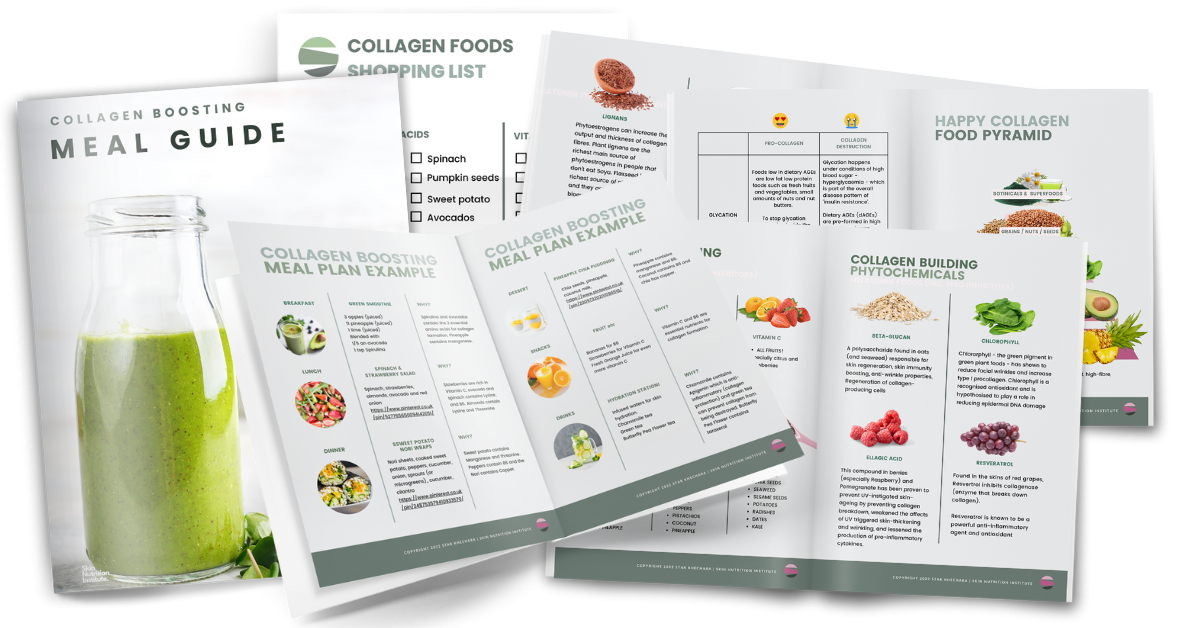 Collagen Building Diet Guide
A collection of reeources to help your client make dietary changes to boost collagen:
Collagen building food guide
Collagen foods shopping list
Collagen boosting meal plan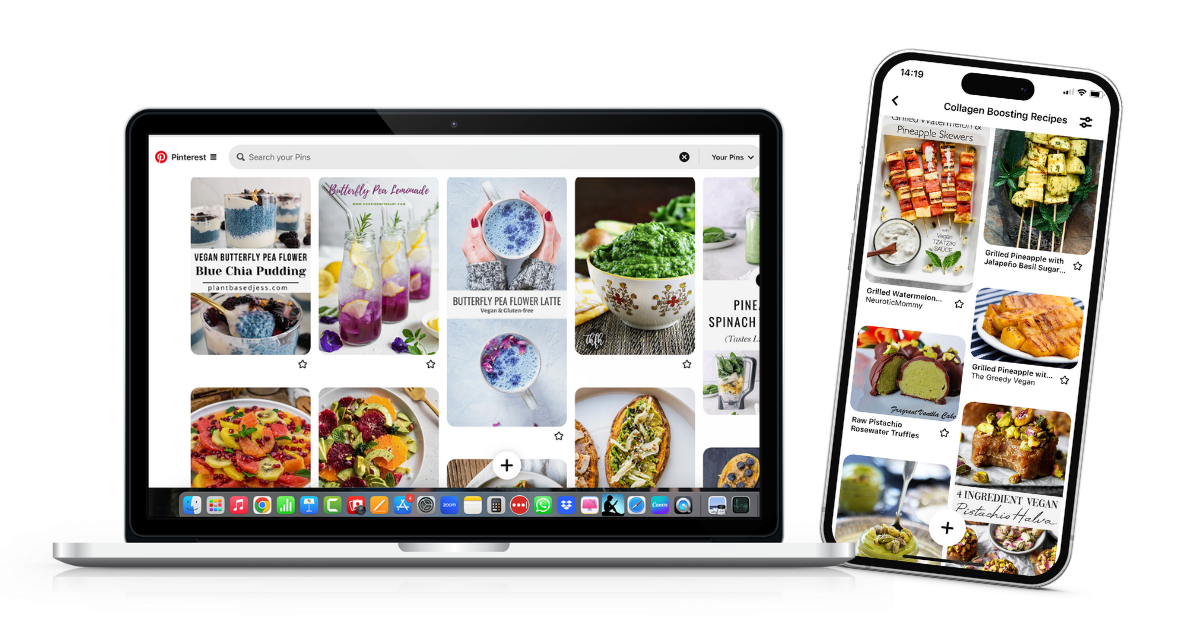 Collagen Recipes
Access to a curated Pinterest board containing plant-based recipes that use the collagen boosting foods mentioned in the food guide.
Guaranteed Security using one of the most advanced encrypted systems on the market.
The information in this page is being processed and encrypted securely using industry-leading encryption and fraud prevention tools.
EARN YOUR ACCREDITED QUALIFICATION AS A COLLAGEN BIOSYNTHESIS NUTRITION EXPERT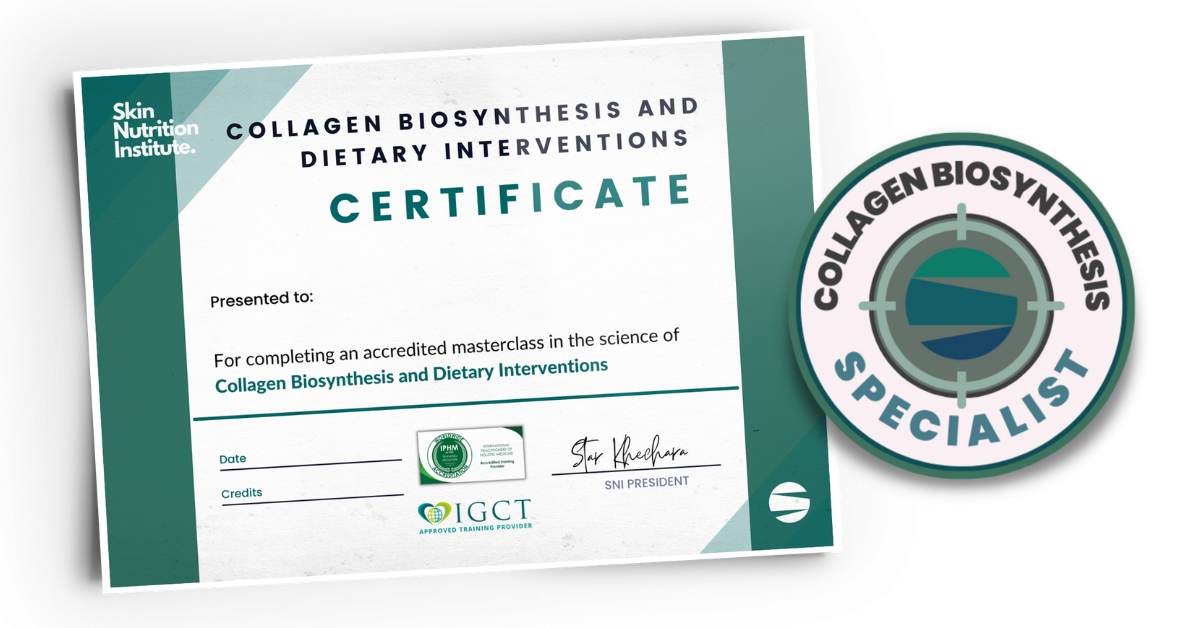 Our students love this class

I learned a lot actually. I am trailing a psoriasis oil and cream using different oils and essential oils so for me to learn about the Cathelicidins are regulated by D3 explains why the sun helps so many people with skin issues
NIAMH

I like how the pdf is laid out with useful information that I will continue to come back to
RACHEL

This is completely new to me to introduce the concept of skin barrier based on skin microbiome. This is very useful for my daily practice to educate my patients, especially recurrent skin issues
WING YIU LAI

I didn't know very much about the skin's micro biome prior to this course which was why I enrolled. As a skin therapist, this new information I've learned is going to help me immensely with my clients! This is the type of information that helps strengthen the client relationship as it shows the skin therapist is not only knowledgeable but their information is scientifically based
CARON

My first intro to skin microbiome. I learned about skin bacteria and the disruptors soaps, detergents affect the pH, acid mantle sebum production
ANDREA

I learned so much about the Skin Microbiome and how it harmonizes with the Acid Mantle and Skin Barrier. I have a better understanding of the pH of our skin and how skin hydration levels and sebum play a huge role in predicting Skin Microbiome levels.
KELLY W

My Aha moment was the glycerol/glycerine! Of all things! Possibly because my interest is in formulating!

CHÈLE
This certified masterclass is perfect if you're working with clients' skin-health at any level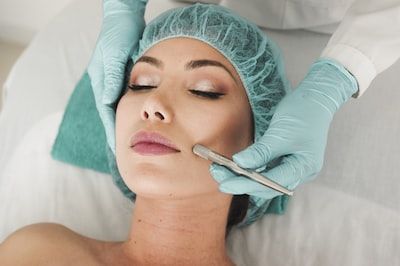 Estheticians, Dermatologists & MedSpa clinics
Collagen is a major worry for your clients and they depend on for your up-to-date knowledge and evidence-based advice. We've done the research so you don't have to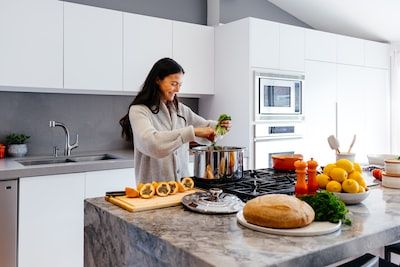 Nutritionists, health coaches and naturopaths
Help your clients avoid expensive unnecessary collagen supplements and help them build (and protect) their own human collagen using holistic dietary methods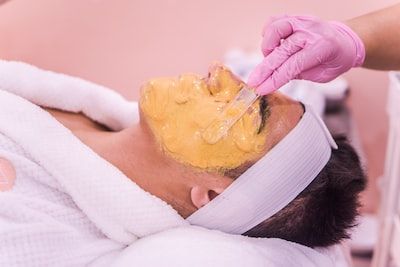 Facialists, Face Yoga Practitioners and holistic skin therapists
Your hands-on techniques can help lift and firm the skin so take that to the next level with this course and help your clients build up their skin collagen, naturally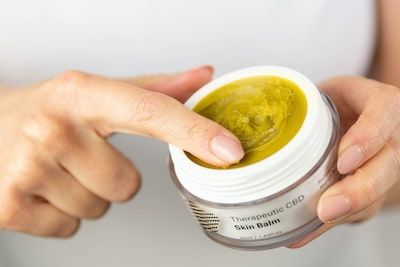 Formulators of skincare, health food, juices and nutricosmetics
I'm sure you hear your clients ask about collagen but it's not something you can add to skincare as the molecules are too big for percutaneous absorption. With this course you can help your clients use healthy food as their collagen treatment
Why study with us?
This class has been created to further your advance your knowledge and grow your integrative skin-health career.
Evidence-Based
Every course we teach - from mini-classes to our 1-year diploma - is based on peer-reviewed research.
Fully referenced
You get access to the full citation list so you can fact-check the science with confidence.
Industry specific
This specialised skin hydration class has been created specifically for professionals and practitioners in the skin sciences or nutritional sciences.
Epic student support
No matter what class you take with us, you're always treated as a valued student and you get lifetime access to our student portal for social networking, study groups and learning support.
Meet your teacher
Star Khechara
Skincare formulator and beauty author turned skin-nutrition researcher, Star distilled her 20+ years of skin-health knowledge into the world's first international accredited school to educate estheticians, dermatologists and allied skin-health practitioners in the emerging science of skin-nutrition, integrative skin health and nutridermatology®
Empty space, drag to resize
During my work as a skincare formulator I noticed that so many cosmetic ingredients were foods or food extracts, I realised that the power to beautify, treat and rejuvenate the skin was in diet, nutrition and food...not skincare products
Frequently asked questions
YES! As soon as your enrol and pay the fees you'll have instant access to the class and all of the class materials.
Video lesson
Class notes
Lesson quiz
Certificate of Attendance
As a school we are proud to be accredited by IPHM (International Practitioners of Holistic Medicine) and the IGCT (International Guild of Complementary Therapists) the which means a 3rd-party organisation has reviewed our course materials and verified them as being of a suitable standard for a practitioner.

As a graduate YOU will be eligible to join IPHM and IGCT and be listed on their register And you'll have access to deals on your professional indemnity insurance.

Star Khechara is also an active member of the Plant-Based Health Professionals
How long will it take to finish the class?
This masterclass will take about 2 hours to complete
Do you offer team discounts?
We can offer substantial discounts on group enrolments (especially when there are more than 10 participants).
Send us an email with all the information:
[email protected]
Can I license this class for my team of staff?
We can offer a non-exclusive licensing for this class, please contact us at
[email protected]
What happens after I've paid?
Once you've enrolled you'll be prompted to create your login and password so you can access our Virtual Learning Environment (VLE).
Once inside you can move around the portal and access everything you need:
There's a course area where your courses will be
There's a community area for discussion groups and friendship
There's a 'best resources' area for all of your saved notes and access to our science library
There's a 'start' page which has our orientation video to help you navigate around the website and use all of the facilities.
Is this class suitable for me?
This class is aimed at professionals and practitioners in these fields:
Estheticians
Dermatologists
MediSpa staff
Skin Therapists
Skincare formulators
Beauty therapists and facialists
Health coaches
Functional food and nutrition practitioners
Will I get a certificate?
Yes,. you will be able to download a personalised Certificate when you pass the exam.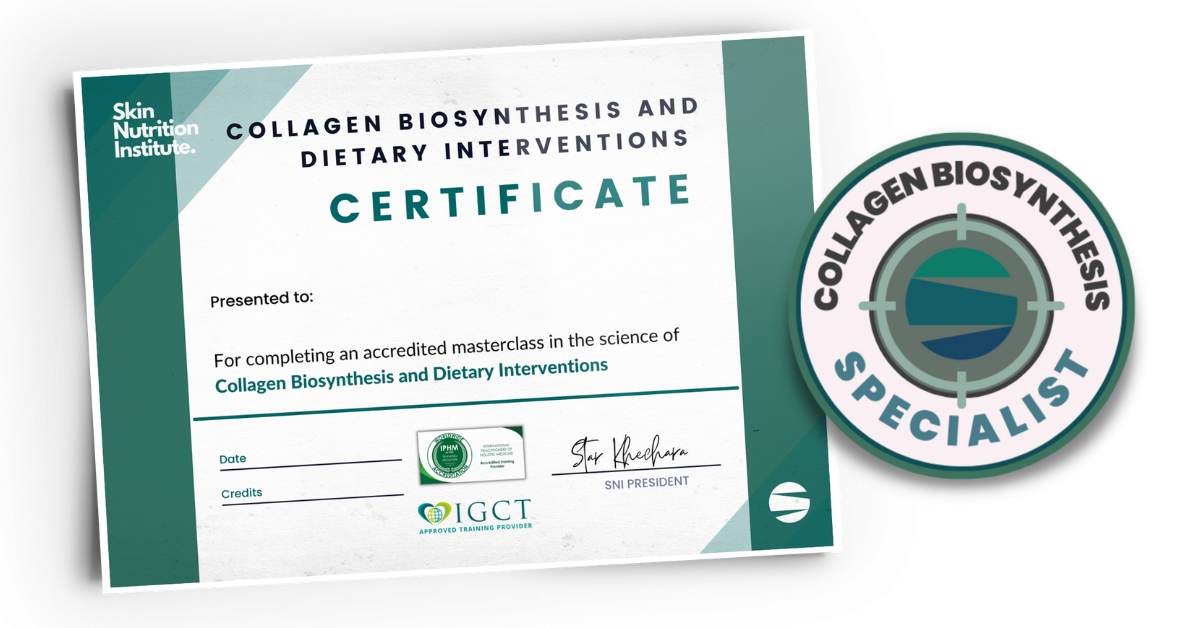 TAKE CONTROL OF YOUR CLIENT'S
COLLAGEN

WITH FUNCTIONAL NUTRITION AND PHYTOCHEMICALS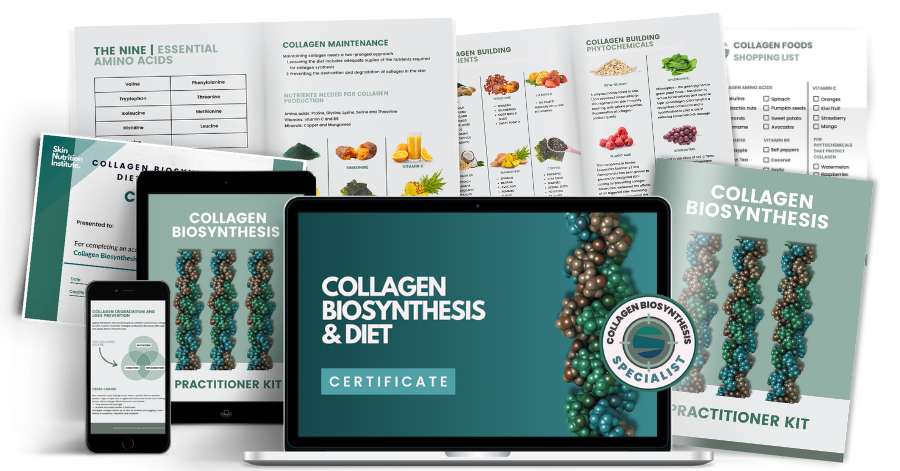 🐄 Put down that cow collagen powder and learn the verified science of
collagen biosynthesis (human edition).
⚡ Enrol for just $197 $125 today ⚡

Created with