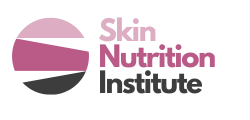 Passive income in the form of ebooks, online courses, PLR (private Label Rights) and memberships is the best thing you can do for your holistic wellness business for 6 reasons.
1.💵 For uninterrupted income
Remember that pandemic we all went though and the economic disaster that was 'lockdown'. Small client-facing businesses were hit the worst. As a solopreneur practitioner you were - and still are - vulnerable to bankruptcy when mandated shutdowns happen or in natural disasters too.

It's important to have a 'hands-free' source of online income to future-proof your business. During the lockdown online businesses did very well especially those selling passive income digital products.
2.🏝️For freedom
Because you're not exchanging time directly for money (like with client work) you can work fewer hours. You're not tied to your desk or your clinic.

You can even travel extensively or have more vacations and still make money because this is hands-free income. Once you passive income product and sales funnel is built the only work is marketing (which can be batched and scheduled using apps). You don't need to be physically present for the sale.

Some solopreneurs even travel full time as 'Digital Nomads' creating wealth from their online products wherever they are.


3.🗓️To have no schedule
Imagine being able to slot your work tasks around your life rather than trying to fit in fun stuff after you've finished your work.

Bring the human-ness back into your work with 100% flexible working. You can work in your PJs from bed if you want to.

☀️ Wake up to a sunny day and head to the beach knowing that you can do your marketing or course module creation later.

🩸 Wake up with period cramps? take the day off, no one will notice.

🪫 Social battery drained? Take time to rest and just do little bits of work throughout the day.


4.🌎 To reach a global audience
If you only do 1-1 client facing work in your treatment room, clinic or holistic health centre you can only see local people.
If you also do 1-1 or group work on Zoom you can expand your reach and impact a little further but there will still be thousands of people in far-off timezones that won't be able to work with you.
By turning your client work into a passive income product like an
ecourse
or membership site you can reach anyone, anywhere. Your expertise can be used by those that need your help no matter where they are in the world.
Passive income works in all timezones.
5. 🦄 Because it's introvert and Neurodivergent friendly
Confession: I'm actually an extrovert but because I am HSP (Highly Sensitive Person) with multiple sensory processing issues AND I also have ADHD - I just get overwhelmed and overstimulated with client-facing work. I need a LOT of downtime away from people.

I am not at my best if my work revolves around working with people directly. I get so exhausted mentally and my brain just shuts down.

Passive income is dream work for neurospicy introverts or HSP folk.

Imagine creating ecourses on your laptop while cosy on your own sofa, alone, wearing your fluffy onesie and sipping on hot chocolate.

This is not a dream! You can absolutely have a business that works this way when you create passive income. I'm writing this at home wearing my comfy juicy couture velvet flares and an old t-shirt that I cut the neck out of (because, yuk, tight necked t-shirts are the worst)


5. 💰For unlimited income
Whenever you exchange time for money you're limiting your income. There are only so many clients you can see in a day so there's no upward growth in your income once you're booked out.
Passive income streams don't involved you being there to make the sale or to provide the service directly. It's hands-free income.
There are no limits on how many sales of an online course, ebook or membership that you can make. Plus you don't need a lot of money to start with - with a laptop and decent internet connection you can make passive income products.
Did you know it cost me just $50 to launch my very first passive income online course.
All of the strategies, tools and tech that I teach in
Holistic Ecourse Creation
are either free or very low cost.
Star Khechara
Professional agehacker, author, speaker, founder of skin nutrition institute
About me
Skincare formulator and beauty author turned skin-nutrition educator: Star distilled her 20+ years of skin-health knowledge into the world's first international accredited skin-nutrition school to teach skin therapists, facialists, face yoga practitioners and estheticians how to help their clients feed the skin from within for cellular-level rejuvenation and vibrant beauty.
Created with