About nutricosmetics
Nutricosmetic is a term used to describe a category of products that aim to improve the health and appearance of the skin by providing it with a range of nutrients such as vitamins, minerals and phytochemicals. It's literally a combination of the words 'nutrition' + 'cosmetic'
These products come in various forms, including:
Synthetic dietary supplements
Botanical superfood powder blends
Functional foods and food products
Beverages (juices and smoothies)
Plant-based nutricosmetics foods and drinks are formulated with botanical ingredients such as aloe vera, turmeric, green tea and nettle (
Star's favourite nutricosmetic herb
)
Nutricosmetic can also refer to the raw material: "nettle is a nutricosmetic'.
These ingredients are known for their antioxidant, anti-inflammatory, and anti-aging properties and can help support healthy skin function. For example, aloe vera is rich in vitamins A, C, and E, as well as antioxidants and anti-inflammatory compounds that can help soothe and heal damaged skin. Turmeric contains curcumin, a powerful antioxidant that can help protect the skin from free radical damage and reduce inflammation. Green tea is a rich source of catechins, which are antioxidants that can help prevent collagen breakdown and improve skin elasticity.

Two of the easiest ways to help your clients consume more nutricosmetic botanicals is with juicing and by using superfood powders.
5 Important Nutricosmetics
1. Spirulina:
This blue-green algae is packed with antioxidants that help protect the skin from environmental stressors such as UV radiation and pollution. Spirulina is also a good source of vitamin A, which supports skin cell turnover and promotes a healthy complexion, as well as protein and amino acids that support healthy skin.
2. Nettle: This plant is rich in vitamins A and C, as well as iron and other minerals. Vitamin A supports skin health and helps prevent dry, flaky skin, while vitamin C and iron are important for collagen synthesis and skin repair. Nettle also has anti-inflammatory properties, which can help reduce redness and inflammation in the skin.\


3. Turmeric: This spice is known for its anti-inflammatory properties, which can help reduce redness and inflammation in the skin. Turmeric is also a powerful antioxidant that helps protect the skin from oxidative damage and premature ageing.


4. Aloe vera: This succulent plant is well-known for its soothing properties and is often used in skincare products to calm and hydrate the skin. Aloe vera contains polysaccharides that help promote healthy skin cell growth and repair, as well as antioxidants that help protect the skin from oxidative damage.


5. Green tea: This popular beverage is rich in antioxidants called catechins, which have been shown to help protect the skin from UV radiation and other environmental stressors. Green tea is also a natural anti-inflammatory, which can help reduce redness and inflammation in the skin.
Nutricosmetic products: Superfood Powders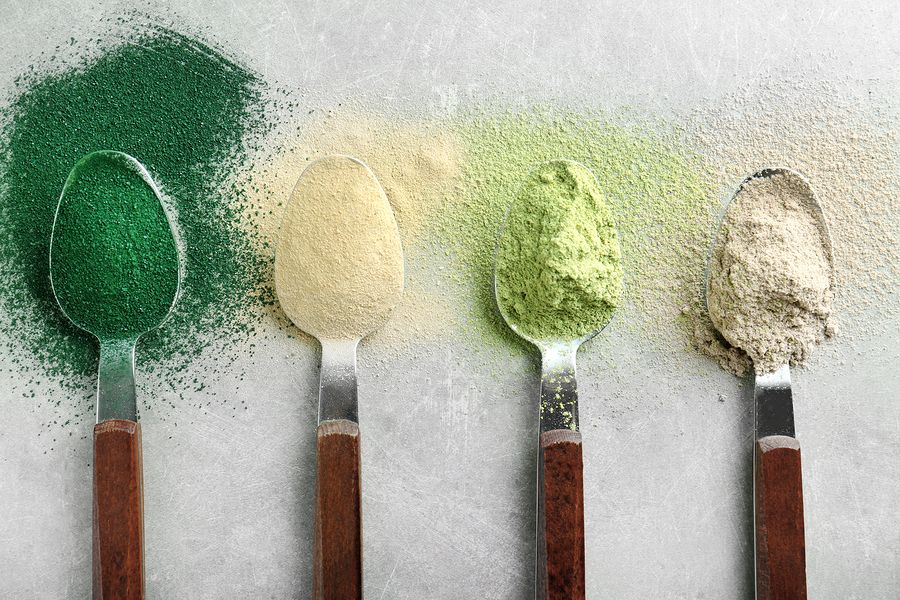 You can help your clients achieve their skin-health goals and maintain youthful radiant skin with the power of nutricosmetics. They're even more effective if they're tailored for a specific person's needs so there's an exciting opportunity to add value to your client work AND a stream of income by creating superfood blends to sell to your clients.
It's not as difficult as you think. Enrol onto
Superfood Formulation for Skin Health
and you'll be an expert in a few hours.
Superfood powers are the easiest way to consume nutricosmetics because they can easily be added to various foods and meals:
Desserts
Smoothies
Juices
Chia puddings and overnight oats
Salad dressings


🌈 Many of them are so colourful that they're used as food colourings for natural health foods. You've probably seen those trending brightly coloured or pastel coloured foods on various plant-based 'clean eating' Instagram channels. They're using colourful superfoods like:
Red dragon fruit powder
Hibiscus powder
Blue spirulina
Turmeric powder
Butterfly Pea Flower powder
Beetroot powder
Nutricosmetic products: Cold-pressed Juice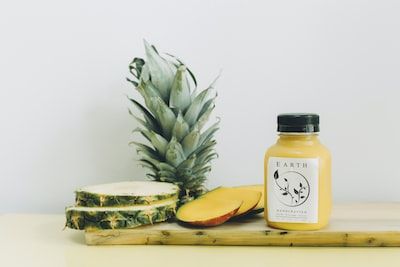 Nutricosmetic fruits, vegetables, herbs and roots like turmeric can be juiced to make powerful nutricosmetic 'shots' to get to the skin FAST. If your client has a juicer (or if they're already thinking about buying one) you can create some effective juice recipes for them that will detoxify and beautify their skin and inject their cells with a potent does of nutricosmetic phytochemicals.
If you're already a functional or integrative nutritionist, naturopath or health coach - you're probably already an expert in juicing so the next step would be to uplevel your skills and learn all about
Juice Formulation for Skin Health
Eat science
Whichever way you choose to help your clients use nutricosmetics for their skin, it is important to ensure that any product, recipe or advice you give is that by scientific evidence and are formulated for their specific skin type and concerns.

On any of our Nutricosmetic courses you can be safe in the knowledge that every thing we teach is evidence-based and you'll be able to access all of the scientific references to double-check.


In beauty, Star

Article written and researched by a real human called Star Khechara: founder of Skin Nutrition Institute. Read more about Star here
Download the brochure
Now check your inbox. Be sure to also check your spam folder or promotions tab
We'll also add you to our insiders email list so you'll be in-the-know with current skin nutrition news, free and paid classes, and other valuable content
.
You can unsubscribe any time
👉🏼 Privacy Policy
BEFORE YOU GO
GRAB YOUR FREE SKIN NUTRITION
PRACTITIONER STARTER KIT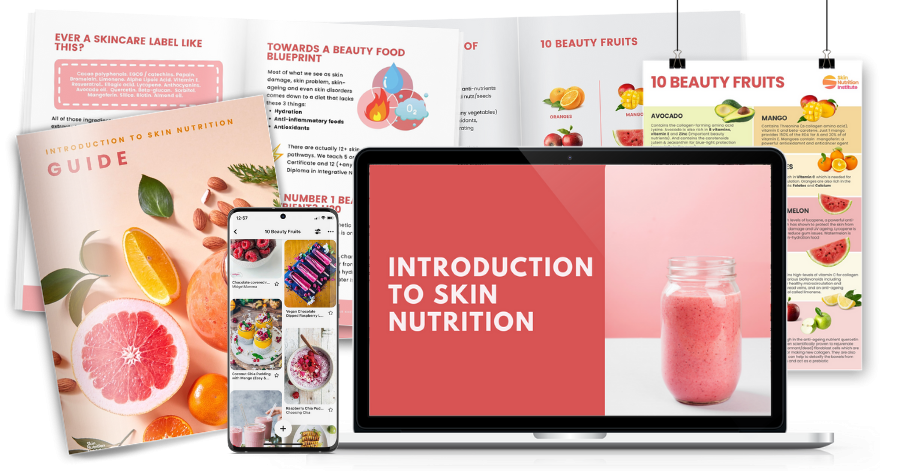 Created with