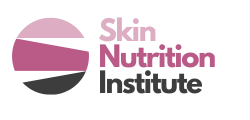 Rapid onset skin-ageing caused by Perimenopause and menopause. And the dietary interventions that help
Estrogen deficiency has a huge influence on skin-ageing:
Collagen and elastin loss
Thinning skin
Decreased defence against oxidative stress
Decreased elasticity
Increased wrinkling and dryness
Hair loss, pigmentation changes and skin cancer increased risk
Type I and III collagen can decrease as much as 30% in the first 5 years after menopause
Menopause and western dietary patterns
Vasomotor symptoms are lessened in women from cultures that have a more plant-based diet.
Percentage of women suffering from vasomotor symptoms (hot flashes and night sweats):
China 10%
Singapore 17.6%
Japan 22.1%
USA 75%
Menopause before the age of 45 occurs in 5-10% of western women. High consumption of vegetable-based protein is associated with lower incidence of early menopause.
🌱 Vegans report fewer vasomotor symptoms
The Power of Plants
Higher intakes of
fruit and vegetables
(and citrus fruit) were associated with lower menopause symptom ratings (
on a scale used in a study in the journal Menopause 2020
)
Phytoestrogens bind to estrogen receptor sites and provide a natural form of estrogen replacement.
Phytoestrogen groups
Lignans: Precursors of Enterolactone and Enterodiol
Flavonols: Quercetin and Rutin
Coumestans: Cumestrol
Soy Isoflavones: Glycitein, Genistein, Daidzein and S-equol
Stilbenes: Resveratrol
The Positive effects on skin-ageing from Soy isoflavones
Reduces UV-induced cell death (in keratinocytes)
Improves skin elasticity
Reduces wrinkle depth
Increases type I pro-collagen production
Protects against UV-induced senescence in dermal fibroblasts by upregulating SOD (superoxide dismutase)
Empty space, drag to resize
Women on higher-fat diets have measurably more estrogen activity than do those on low-fat diets. At menopause, the ovaries' production of estrogen comes to a halt. Those women who have been on high-fat diets then have a dramatic drop in estrogen levels
PCRM.org
The combination of a low-fat, vegan diet and whole soybeans was associated with reduced frequency and severity of hot flashes and improved quality of life in vasomotor, psychosocial, physical, and sexual domains in postmenopausal women
Menopause. 2021
Functional foods for menopause
Fenugreek
During a randomized, double-blinded, placebo-controlled study where post-menopausal women were given fenugreek seed extract, Hormone analysis revealed significant increase in estradiol, free testosterone, progesterone

Flaxseed
This seed is incredibly rich in omega 3 fatty acids AND phytoestrogens. Flaxseed has shown - in various studies - to decrease menopausal symptoms.
Empty space, drag to resize
The ability of phytoestrogens (in the present study, those from flaxseed most notably) to modify estrogen metabolism suggests a mechanism through which these compounds may be involved in both disease prevention and treatment strategies.
Menopause. 2021
References
Judith Wylie-Rosett, Menopause, micronutrients, and hormone therapy, The American Journal of Clinical Nutrition, Volume 81, Issue 5, May 2005, Pages 1223S–1231S,
Raghunath RS, Venables ZC, Millington GW. The menstrual cycle and the skin. Clin Exp Dermatol. 2015 Mar;40(2):111-5
Messier V, Rabasa-Lhoret R, Barbat-Artigas S, Elisha B, Karelis AD, Aubertin-Leheudre M. Menopause and sarcopenia: A potential role for sex hormones. Maturitas. 2011 Apr;68(4):331-6
Buckinx F, Aubertin-Leheudre M. Sarcopenia in Menopausal Women: Current Perspectives. Int J Womens Health. 2022 Jun 23;14:805-819
Verdier-Sévrain, S., Bonté, F., & Gilchrest, B. (2006). Biology of estrogens in skin: implications for skin aging. Experimental Dermatology, 15(2)
Thornton, M. Julie. "Estrogens and aging skin." Dermato-endocrinology 5.2 (2013): 264-270.
Raine-Fenning, N., Brincat, M., & Muscat-Baron, Y. (2012). Skin Aging and Menopause. American Journal of Clinical Dermatology, 4(6), 371-378.
Boutot, M., Purdue-Smithe, A., Whitcomb, B., Szegda, K., Manson, J., Hankinson, S., Rosner, B., & Bertone-Johnson, E. (2018). Dietary Protein Intake and Early Menopause in the Nurses' Health Study II. American Journal of Epidemiology, 187(2), 270-277.
Beezhold B, Radnitz C, McGrath RE, Feldman A. Vegans report less bothersome vasomotor and physical menopausal symptoms than omnivores. Maturitas. 2018 Jun;112:12-17
Safabakhsh, Maryam, Fereydoun Siassi, Fariba Koohdani, Mostafa Qorbani, Shahla Khosravi, Maryam Abshirini, Zahra Aslani, Farahnaz Khajehnasiri, and Gity Sotoudeh. "Higher intakes of fruits and vegetables are related to fewer menopausal symptoms: a cross-sectional study." Menopause 27.5 (2020).
Stevenson S, Thornton J. Effect of estrogens on skin aging and the potential role of SERMs. Clin Interv Aging. 2007;2(3):283-97.
Barnard ND, Kahleova H, Holtz DN, Del Aguila F, Neola M, Crosby LM, Holubkov R. The Women's Study for the Alleviation of Vasomotor Symptoms (WAVS): a randomized, controlled trial of a plant-based diet and whole soybeans for postmenopausal women. Menopause. 2021 Jul 12;28(10):1150-1156
Gehm BD, McAndrews JM, Chien PY, Jameson JL. Resveratrol, a polyphenolic compound found in grapes and wine, is an agonist for the estrogen receptor. Proc Natl Acad Sci U S A. 1997 Dec 9;94(25):14138-43
Thomas, Jestin V., Jyoti Rao, Febi John, Shamshad Begum, Balu Maliakel, Krishnakumar IM, Aman Khanna, and . "Phytoestrogenic effect of fenugreek seed extract helps in ameliorating the leg pain and vasomotor symptoms in postmenopausal women: A randomized, double-blinded, placebo-controlled study." PharmaNutrition 14 (2020)100209.
Meissner, H. O., W. Kapczynski, A. Mscisz, and J. Lutomski. "Use of Gelatinized Maca (Lepidium Peruvianum) in Early Postmenopausal Women." International Journal of Biomedical Science : IJBS 1.1 (2005): 33-45.
Cetisli NE, Saruhan A, Kivcak B. The effects of flaxseed on menopausal symptoms and quality of life. Holist Nurs Pract. 2015
Jennifer D Brooks, Wendy E Ward, Jacqueline E Lewis, John Hilditch, Leslie Nickell, Evelyn Wong, Lilian U Thompson, Supplementation with flaxseed alters estrogen metabolism in postmenopausal women to a greater extent than does supplementation with an equal amount of soy, The American Journal of Clinical Nutrition, Volume 79, Issue 2, February 2004, Pages 318–325,
Bacciottini L, Falchetti A, Pampaloni B, Bartolini E, Carossino AM, Brandi ML. Phytoestrogens: food or drug? Clin Cases Miner Bone Metab. 2007 May;4(2):123-30
Star Khechara
Professional agehacker, author, speaker, founder of skin nutrition institute
About me
Skincare formulator and beauty author turned skin-nutrition educator: Star distilled her 20+ years of skin-health knowledge into the world's first international accredited skin-nutrition school to teach skin therapists, facialists, face yoga practitioners and estheticians how to help their clients feed the skin from within for cellular-level rejuvenation and vibrant beauty.
HELP YOUR CLIENTS SLOW DOWN HORMONAL AGEING
BECOME A CONFIDENT AND COMPETENT PRACTITIONER IN HORMONAL AGEING AND DIETARY INTERVENTIONS
Created with