TAKE YOUR FIRST BITE OF SKIN NUTRITION SCIENCE
Video lesson + Skin Nutrition Practitioner starter kit
You're here because you want to help your clients build beautiful healthy skin with holistic nutrition
You're in the right place
In this free class and practitioner starter kit you'll learn...
🍑 Why the beauty industries and the nutrition industries are joining up to become one huge mega-industry (and why you need to be part of it)

🍑 The undeniable proof that skin can only be hydrated and fed from within (and why adding nutrients to skincare is the most inefficient way to feed the skin)

🍑 Three 'rules' that showcase what a 'beauty food' is and why they work.

🍑 The top 10 beauty foods that you can start recommending to your clients right now.


What's inside this class
and starter kit?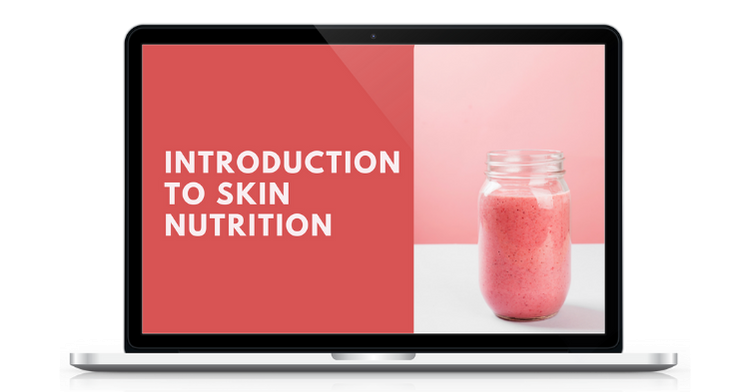 VIDEO CLASS
In this short 38 minute video class you'll be introduced to the foundational concepts of skin nutrition and the beauty food blueprint™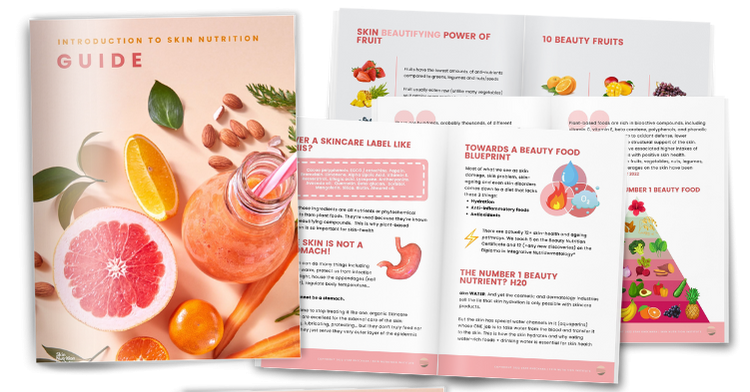 GUIDE
A gorgeous illustrated guide to Holistic Skin Nutrition. It's not just a pretty face, it's full of useful facts and information about skin nutrition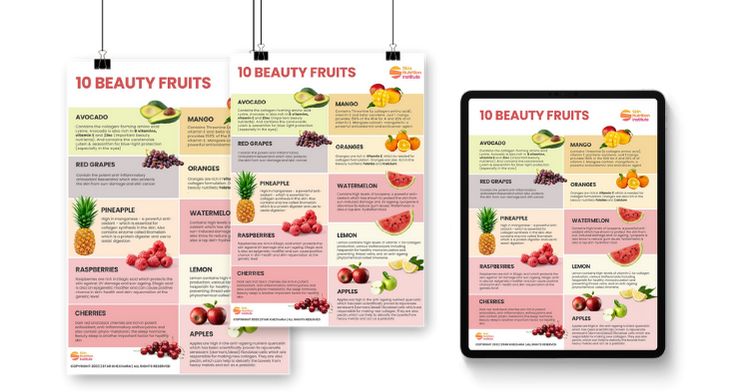 POSTER
Adorn your treatment room or study space with this colourful printable poster showcasing skin-nutrition facts about the top ten 'beauty fruits'.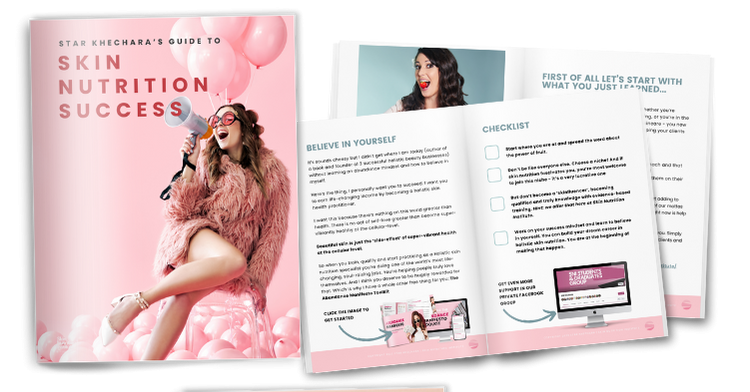 SUCCESS SECRETS
A simple cheatsheet to help you become the successful skin nutrition practitioner you dream of being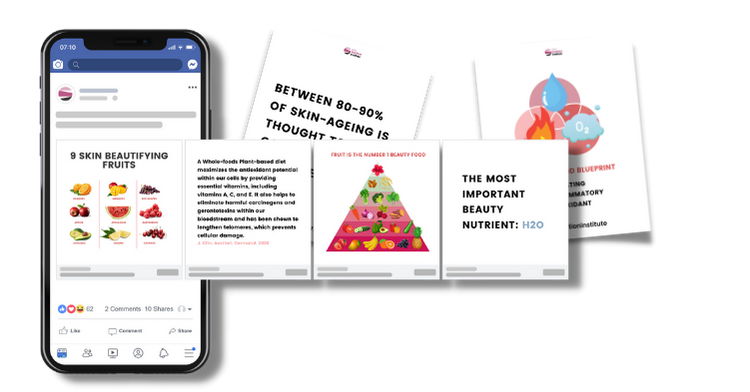 INSTAGRAM POSTS
In case you feel like sharing some of your new knowledge, we've created some posts for you from the information in the video class and guide.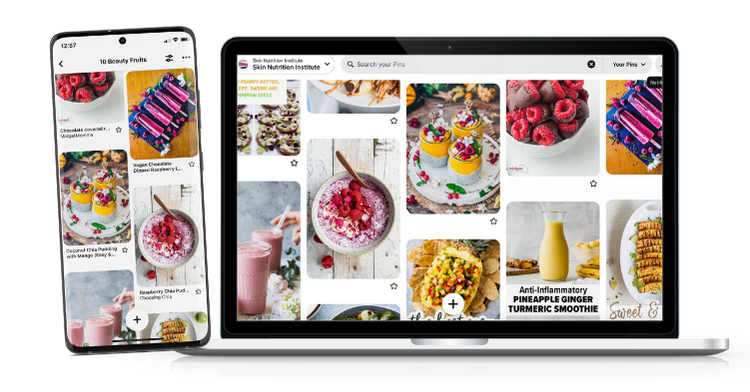 CURATED RECIPES
Access to a curated Pinterest board containing skin-friendly recipes using the top ten beauty fruits featured in the class.
REGISTER FOR THE FREE CLASS AND GET YOUR STARTER KIT
Our students love this class
⭐ ⭐ ⭐ ⭐ ⭐
I enjoyed the specific list of fruits & their associated beneficial nutrients. 'Skin is not a stomach' was a bit of an ah-ha moment that explains why my skin improves when my diet improves but a new topical isn't magical.
RACHEL S
⭐ ⭐ ⭐ ⭐ ⭐
Nutrition in fruit! Everything was a ha moment! Plus I've been craving watermelon and have watermelon this morning, and good to know it has so many benefits!
AYU
⭐ ⭐ ⭐ ⭐
I learned something new about anti-inflamatory fruits
DIANA
Empty space, drag to resize
⭐ ⭐ ⭐ ⭐ ⭐
I learned about the limitations of skincare for nourishing the skin and the importance of fruit in the diet. I really made sense that fruits would be the most nourishing food in terms of nutrients, as they are intended by the plant to be eaten, compared to foods which aren't.
KATE
⭐ ⭐ ⭐ ⭐
Very nicely presented information. Link between inflammation and skin health and skin aging was probably the big aha moment of this class for me.
JR LEE
⭐ ⭐ ⭐ ⭐ ⭐
A reminder of the power of nutrition in fruit! Excited to continue to learn moreJust a reminder of the power of nutrition in fruit! Excited to continue to learn more
RACHEL B
⭐ ⭐ ⭐ ⭐ ⭐
Very informative for a 'kickstart' free course with beauty fruits and foods.
BONNIE
Meet your teacher
Star Khechara
Skincare formulator and beauty author turned skin-nutrition researcher, Star distilled her 20+ years of skin-health knowledge into the world's first international accredited school to educate estheticians, dermatologists and allied skin-health practitioners in the emerging science of skin-nutrition, integrative skin health and nutridermatology®
Empty space, drag to resize
During my work as a skincare formulator I noticed that so many cosmetic ingredients were foods or food extracts, I realised that the power to beautify, treat and rejuvenate the skin was in diet, nutrition and food...not skincare products
REGISTER FOR THE FREE CLASS AND GET YOUR STARTER KIT
BEFORE YOU GO
GRAB YOUR FREE SKIN NUTRITION
PRACTITIONER STARTER KIT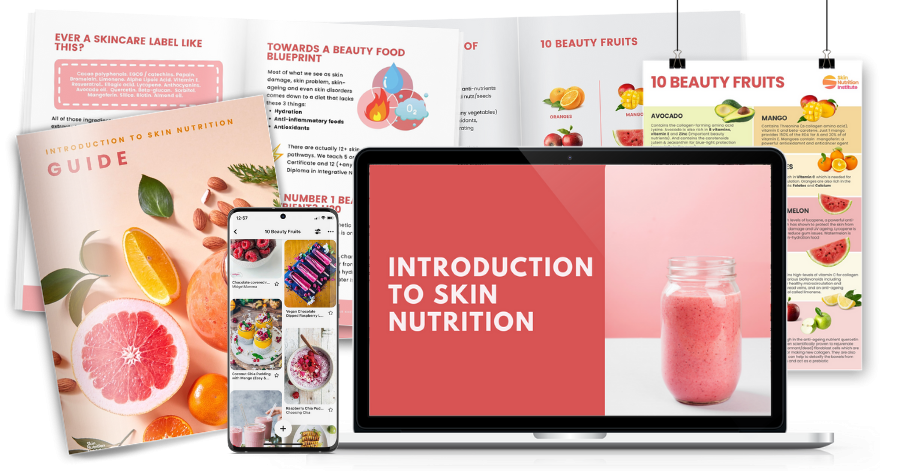 Created with