TURN YOUR PASSION FOR HEALTH


INTO ABUNDANT WEALTH

Your toolkit for flexing your abundance muscle for life-changing income and
financial freedom as a holistic wellness practitioner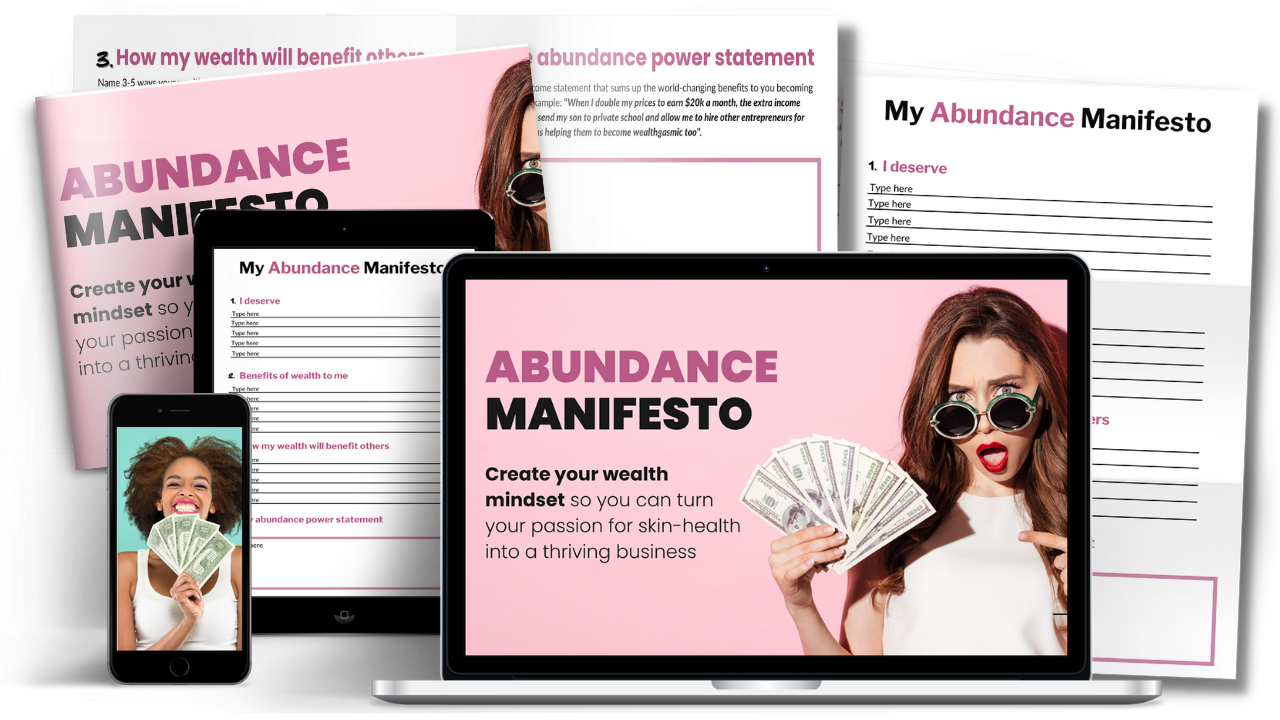 Listen, I've been there...
I have worked in and around holistic wellness all of my adult life. From my very first day training to be an aromatherapist at the (too long-ago) age of 18 to the successful 6-figure academy founder you see now (age 47, in case you were wondering).

I've been the woman who gave treatments for free or 'just give me £20' - because I wanted to help. I wanted to be kind. I was utterly terrified to charge enough to cover my costs let alone actually charge what I was worth.
I was a hippy. A bare-footed, sage-wafting, anti-capitalist, holistic goddess. I thought wealth was ugly. I thought money was for other people.
The truth was. I was just scared of success. And I was also scared to fail. I lived in perpetual fear and anguish.

I wanted to be able to make money doing the things I loved the most but I was scared to try because if I failed it meant I was doomed to live in poverty - or worse - get a 'normal' job*

*There's nothing wrong with normal jobs if that's your thing. But I am a wild women. A fierce feral divine feminine who believes that humans are not put on this earth to simply work, pay bills then die. I believe all humans should have the freedom to do soul-fulfilling work

Also I have ADHD and working 9-5 office jobs while I dreamed of a better life - a life where I was immersed in my holistic wellness passion all day - killed my soul.
Does it kill your soul too?

😞 Have you launched yourself into the world as a natural health or holistic beauty practitioner only to be met with self-doubt?

💰 Have you been told "you're too expensive'?

⏳ Did you give yourself a limited time to succeed before you got a side-job or quit - and that day is creeping closer?

💸 Are you confident in your abilities to help others but the income just isn't flowing to you?
Empty space, drag to resize
DON'T QUIT JUST YET
USE THE
ABUNDANCE MANIFESTO TOOLKI
T
This is my gift to you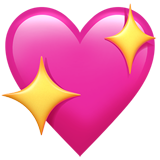 CHANGE YOUR MIND.
CHANGE YOUR INCOME.
IT SOUNDS SILLY BUT EVERY GREAT ENTREPRENEUR SAYS THAT MINDSET IS THE MOST IMPORTANT TOOL FOR SUCCESS. 💰 💰 💰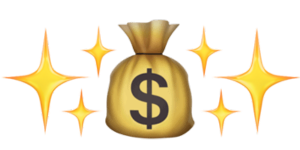 What's in the Abundance Manifesto Toolkit?
Magic. Pure magic. And a sprinkle of feminine witchiness.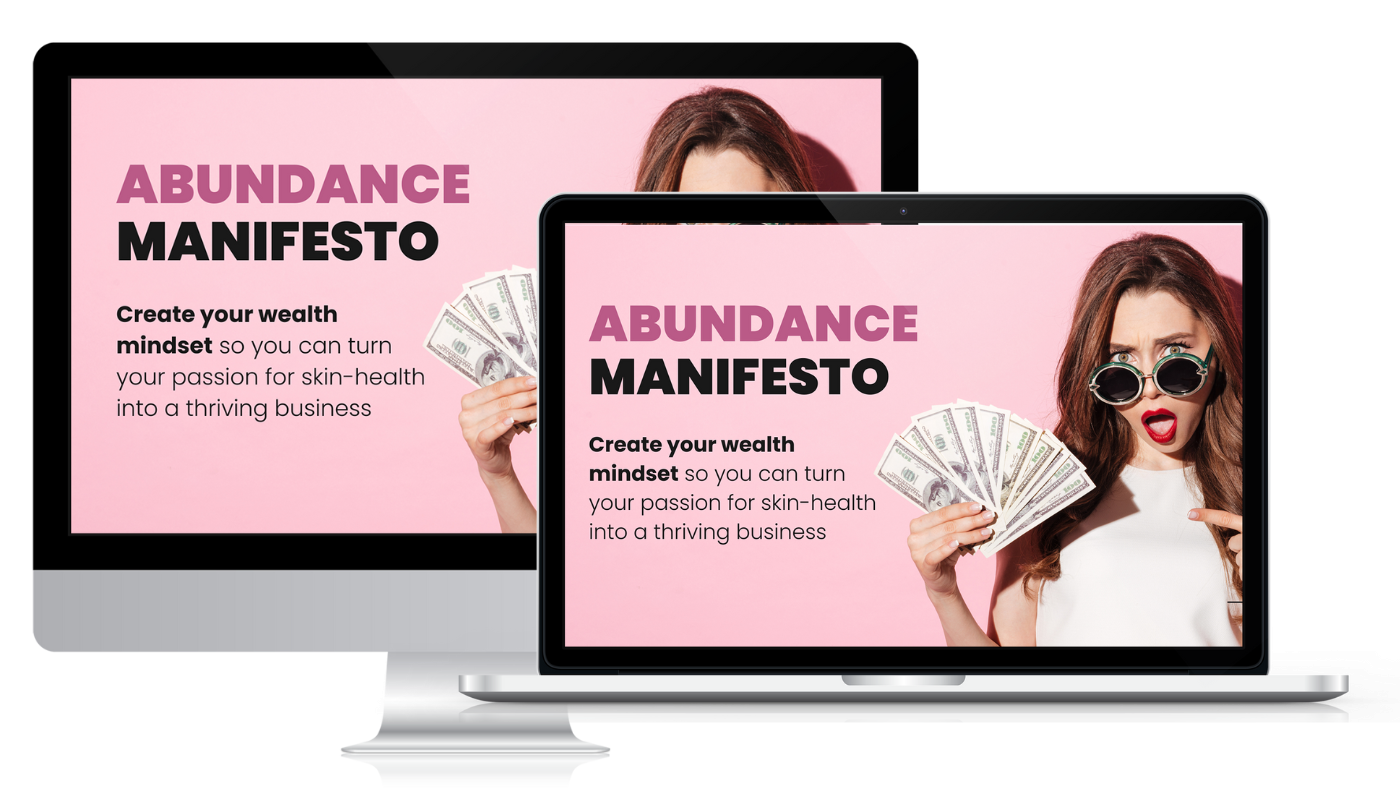 A VIDEO LESSON IN ABUNDANCE
Star Khechara will personally walk you through how she created the Abundance Manifesto, how fast it worked for her, why you need to create your abundance manifesto and how to do it.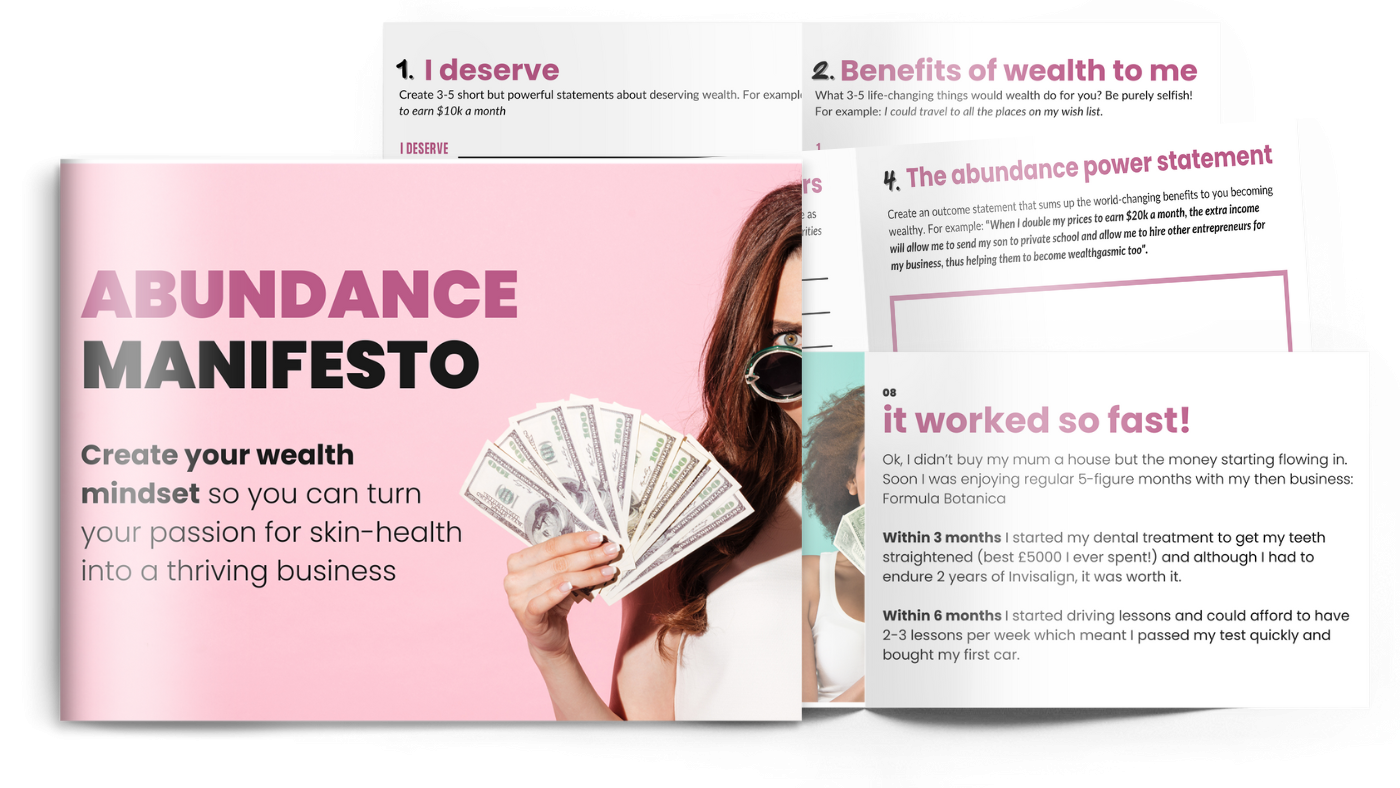 YOUR ABUNDANCE MANIFESTO GUIDE
The PDF guide will walk you through exactly how to create your very own 4-step Abundance Manifesto so you can manifest your new wealthy life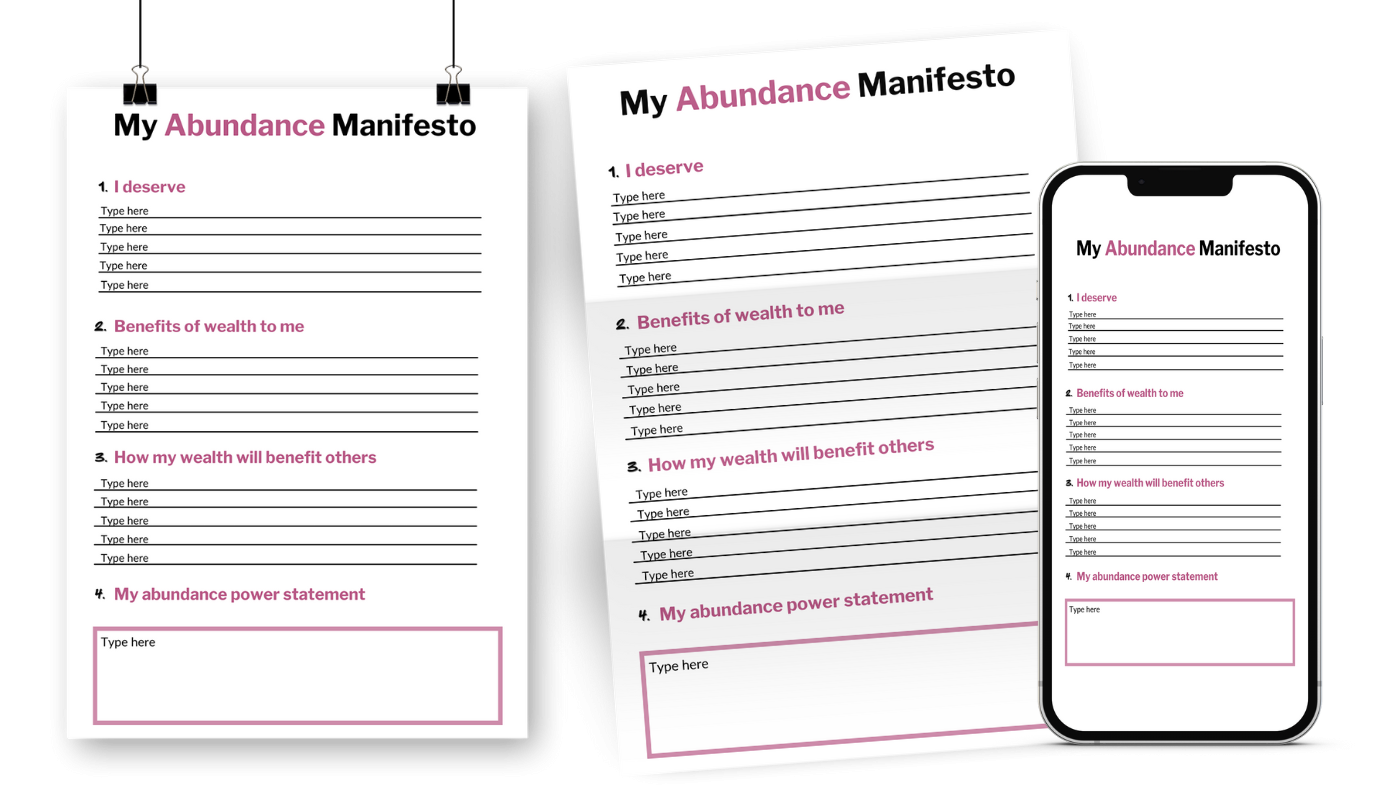 YOUR TEMPLATES AND PRINTABLES
Fill in our ready made poster-sized template and print it out to pin around your house. There's also a template for your phone lockscreen too so your magical manifesto will be viewable wherever you are.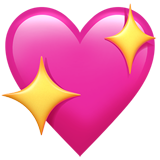 How the Abundance Manifesto Toolkit
changed my life
From wishing for my dream life to living my dream life.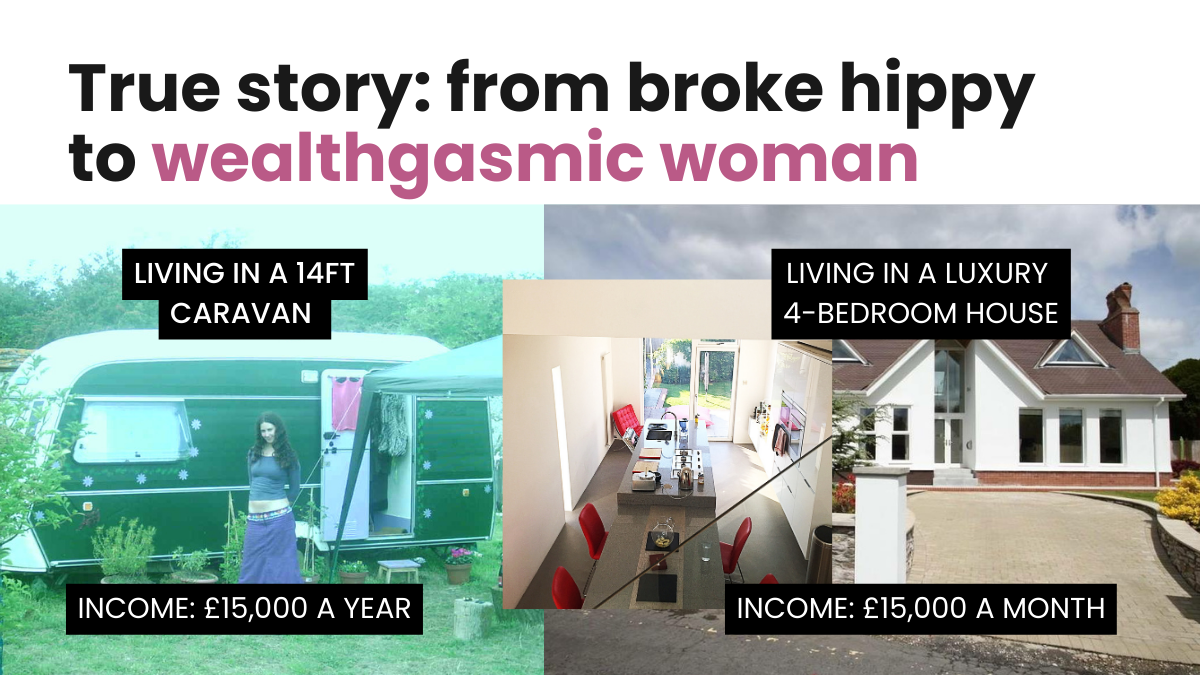 Yes, that's me dressed in purple. I lived in that 14ft green caravan in a field. I had only an outside tap, compost toilet, no indoor plumbing at all, no electricity and just a woodburner for heat and cooking.

It was a basic life and quite dreamy (I would've had a lot of followers on Instagram if that had been invented).

But the reality is even to live that life I had to work an office job. I earned £15,000 a year - which at the time felt rich to me - but I was unhappy.

I was always cold. I hated having to go to a job and be an admin cog in a government machine.

I just wanted to be paid for me being me.

My passion for holistic health and natural skincare burned within me and I thought life was very unfair to make me work for a living.

LIFE'S NOT FAIR! I hear my parents words ring in my ear.

But it doesn't have to be this way. You don't have to put your dreams on a shelf. Being a grown up shouldn't mean giving up on your passions and 'knuckling under'.

QUITE BLUNTLY - F*CK THAT!
I knew I wanted more....
I knew that I had these skills and expertise in skin-health and nutrition, and I wanted to share them with the world. I wanted to turn my passions into a thriving business that would support me financially and allow me to live life on MY terms.

I CREATED THE ABUNDANCE MANIFESTO
This is the original 2012 Abundance Manifesto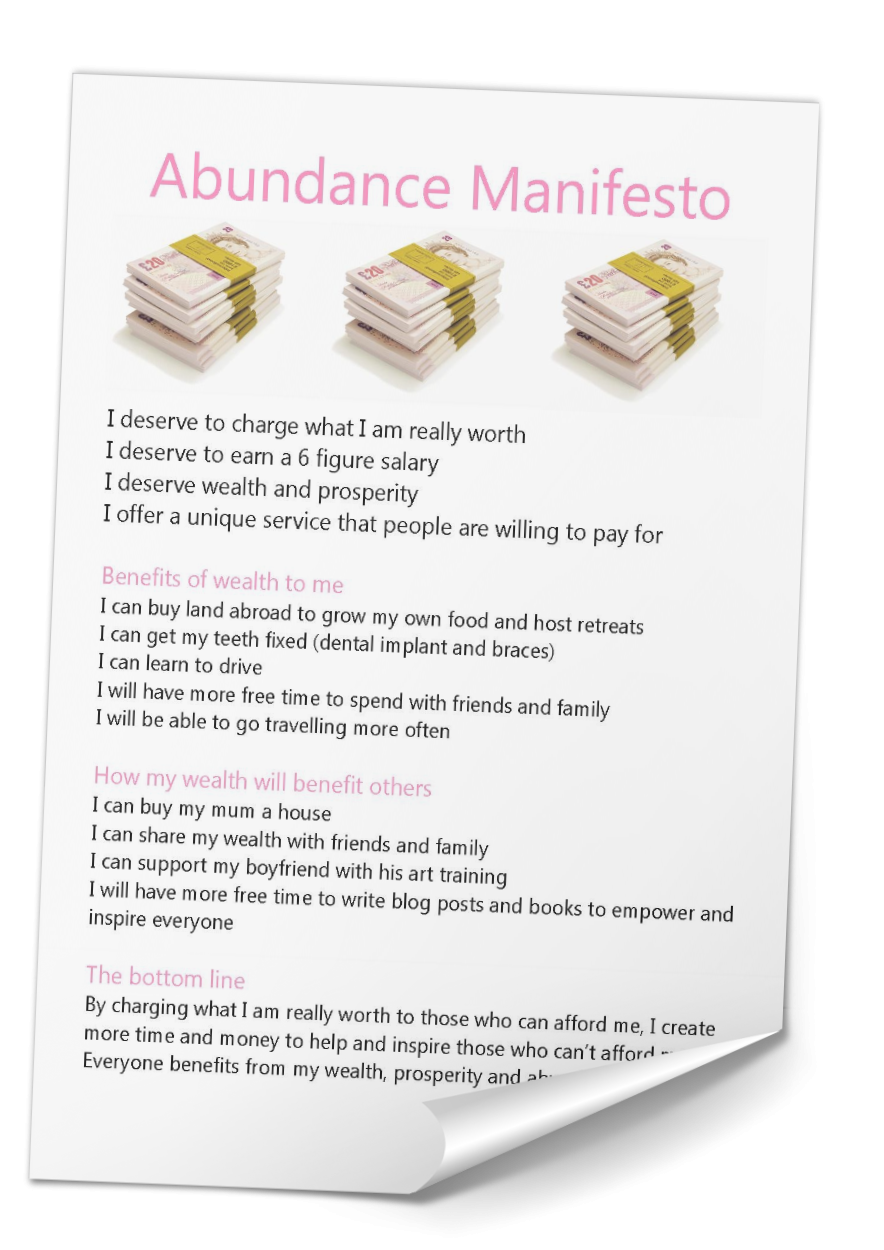 It worked within
3 months...
You'll learn the full success story when you enrol for free. But the bottomline is my life changed so much. I went from living like a homeless hippy to affording lavish homes and international 5-star travel. I even flew first class to LA from the UK (costing £5000) and met Kat Von D on the flight!

I created my dream life and LIVED IT.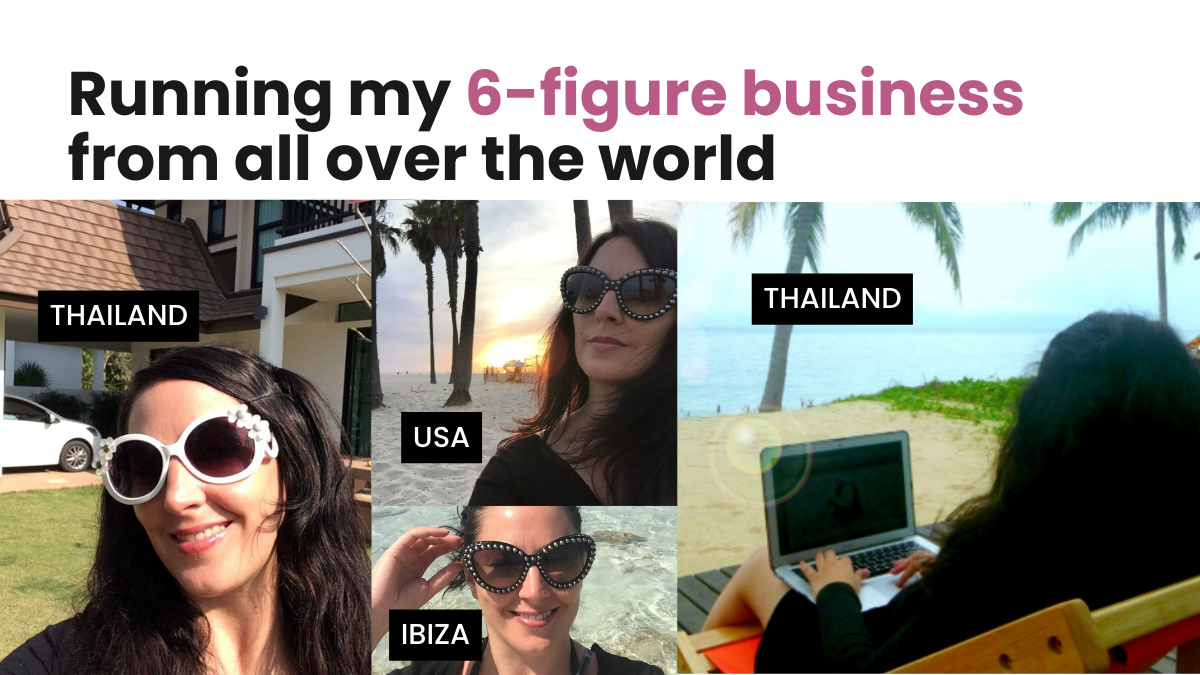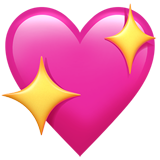 Let me help you create your dream life of abundance and prosperity
The Abundance Manifesto is my gift to you.
USE IT
Our students love this class

Filled with enough info to kick-start my hydration goals. Be more grape and less raisIn!
ALINAH

The class is short which is to be expected however I loved it. A lot of short classes out there don't hold as much information. Enjoyed the science excerpts and study facts.
NATHALIE

Clear, useful and applicable right away. Thanks for this brush-up!
Victoria

I love this info. It's so important for people to know that only using topical products won't give them the healthy, glowing skin they want.
Cat

It's just nice to finally find skin professionals that even think about nutrition being a primary factor in skin health
AMANDA

I learned things I was not aware of, so quite informative actually!

gerri

I think this course is great! It is nice to know the truth about not being able to hydrate your skin from the outside. Moisturizers and creams are made out to be so miraculous. I also love your humor throughout Star! Thank you for this

LILIA
Meet your

Abundance Manifest

o

bestie
Star Khechara
Star has been turning her passions, skills and talents into thriving 6-figure businesses in the holistic wellness industry for 12 years. Her first business was started in 2011 with just $50 and using the Abundance Manifesto, soon took off and help Star go from living in a tent in her boyfriend's parents back yard to regular 5-figure months and international travel
Empty space, drag to resize
As a solopreneur I know that one of the barriers to business success is mindset. I had to learn to believe I was worth a life-changing income and then everything started to change. Now I want to help you attract abundance and prosperity too.
Frequently asked questions
YES! As soon as you enrol you can start using The Abundance Manifesto Toolkit
How long will it take to finish the video class?
This short class is just 20 minutes long
Can I license this class for my team of staff?
We can offer a non-exclusive licensing for this class, please contact us at
[email protected]
What happens after I've enrolled?
Once you've enrolled you'll be prompted to create your login and password so you can access our Virtual Learning Environment (VLE).
Once inside you can move around the portal and access everything you need:
There's a course area where your courses will be
There's a community area for discussion groups and friendship
There's a 'best resources' area for all of your saved notes and access to our science library
There's a 'start' page which has our orientation video to help you navigate around the website and use all of the facilities.
Is this toolkit suitable for me?
YES!! it's suitable for EVERYONE! Especially our own students and graduates, who are usually practitioners in holistic wellness:
Beauty therapy and esthetics
Face Yoga practitioners
Facialists
Health Coaches
Holistic nutritionists
Skincare formulators
Entrepreneurs in the 'nutricosmetic' drinks industry.
Holistic and plant-based chefs
Health and wellness bloggers / influencers
Look nothing in life is guaranteed. But this is FREE so you've got nothing to lose by enrolling and trying. Right? If you're looking for a sign this is it
Accept your gift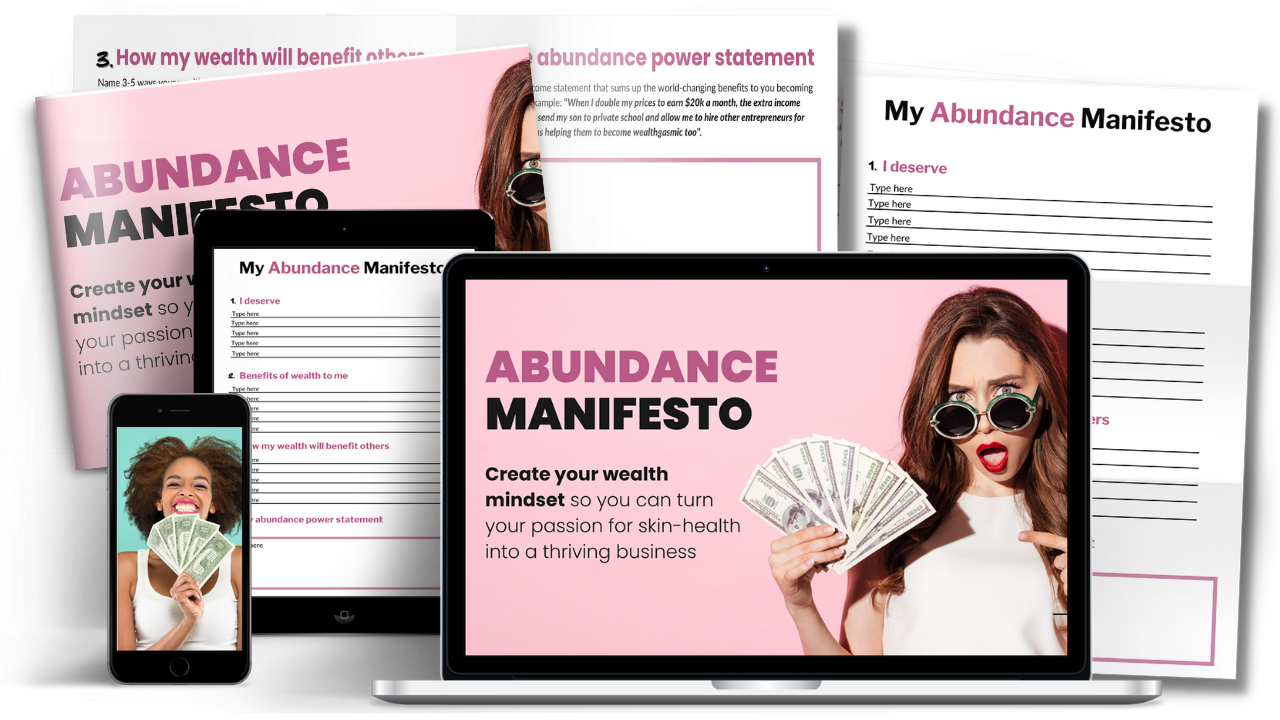 Created with