Pay just $97 $75 before the timer ends ⏳
☠️




YOUR CLIENTS CAN'T HAVE HEALTHY SKIN


WITHOUT A THRIVING MICROBIOME

Become the skin microbiome whisperer
PRACTITIONER KIT (+ SCIENCE CLASS)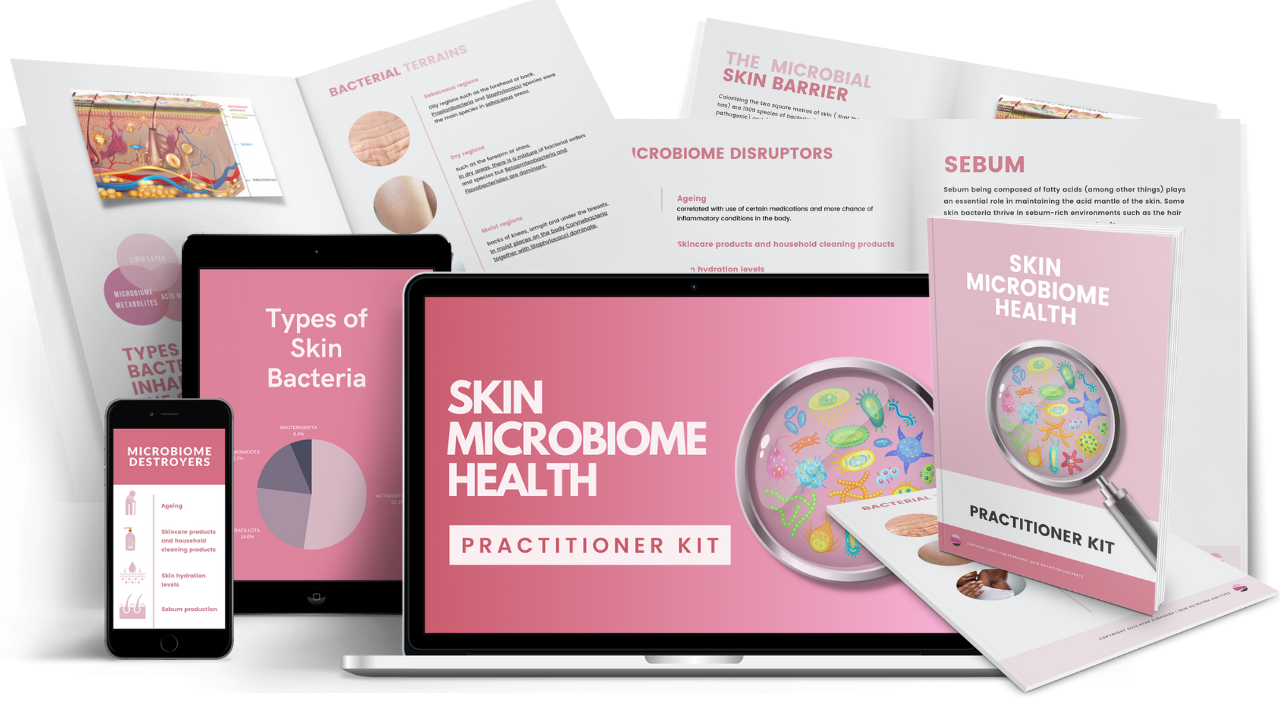 Are your clients are suffering with unsightly and uncomfortable skin disorders that are making them miserable?
Eczema, psoriasis, rosacea

and

acne

are all linked to a disrupted skin barrier and dysfunctional skin microbiome.

The skin microbiome needs to be restored so your client's skin can become healthy again.
Healthy skin = happy clients that love to pay you.
The problem is that the your clients are destroying their own skin microbiome every day and not even realising it.
🦠 Were you taught that many skincare products can strip the oils from the skin but no one mentioned they also kill the skin microbiome too?

🦠 Do you understand the needs of the helpful skin bacteria and how to help your clients nourish a thriving skin microbiome?

🦠 Or maybe you've only recently learned the skin even has a microbiome

🦠 If a client asked you about their skin microbiome do you know enough about it to be a confident and competent practitioner that they trust to help them?


Worried that this is an area of skin-health that you don't know much about?

There is a scientific solution for helping your clients heal their disrupted skin barrier. Introducing…

Skin Microbiome Health: the world's first practitioner kit full of done-for-you materials so you can confidently your client from unhappily suffering from skin issues to building a thriving microbiome and healthy skin.
BECOME THE
SKIN MICROBIOME WHISPERER

AND DELIGHT YOUR CLIENTS

With you as their
Skin Microbiome Whisperer,

your clients will be overjoyed.
A healthy skin microbiome can prevent skin barrier disruptions such as overgrowth of 'bad bacteria', eczema, psoriasis flares, rosacea and acne.
Watch as your client's eczema, acne and psoriasis fades away naturally once the skin microbiome has been restored and nourished.
Your clients with oily skin will be astonished thet their skin now feels more evenly balance with healthy levels of skin oils instead of feeling or looking greasy.
Your clients with dry skin will be amazed at how their skin will normalise with a thriving microbiome, no more itchy flaking elbows, shins and face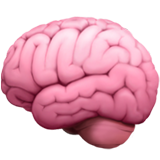 What's in the kit for your brain & business?
Training and business support tools for your professional success.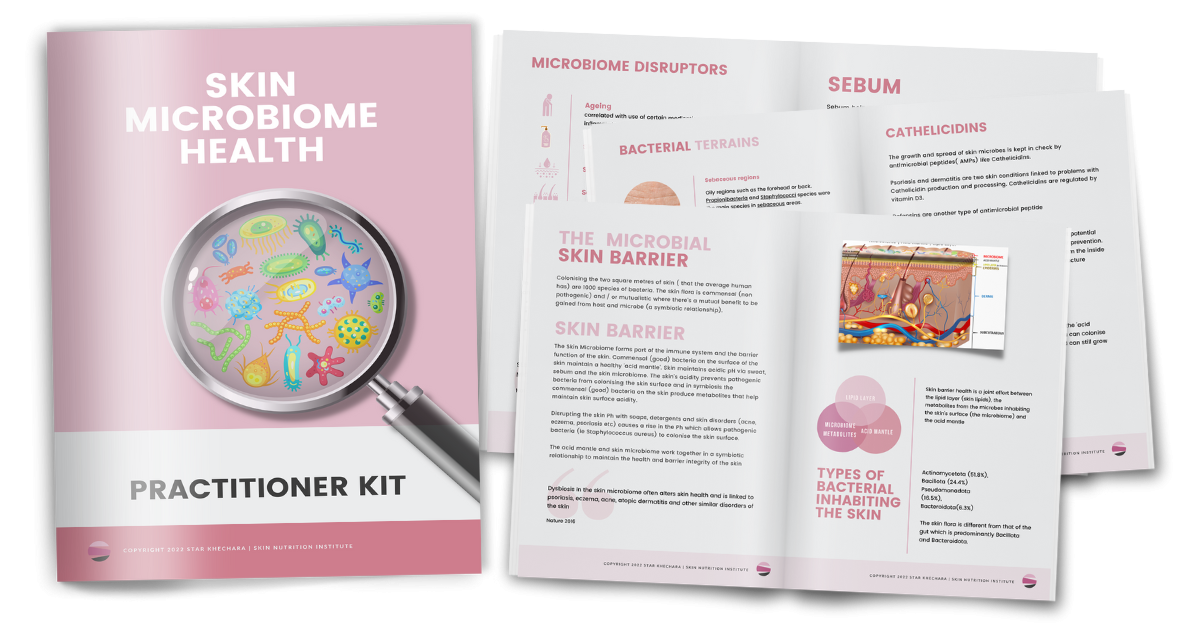 Practitioner Handbook
Your reference guide to the science of the Skin Microbiome and how to monetise this practitioner kit and knowledge in your business.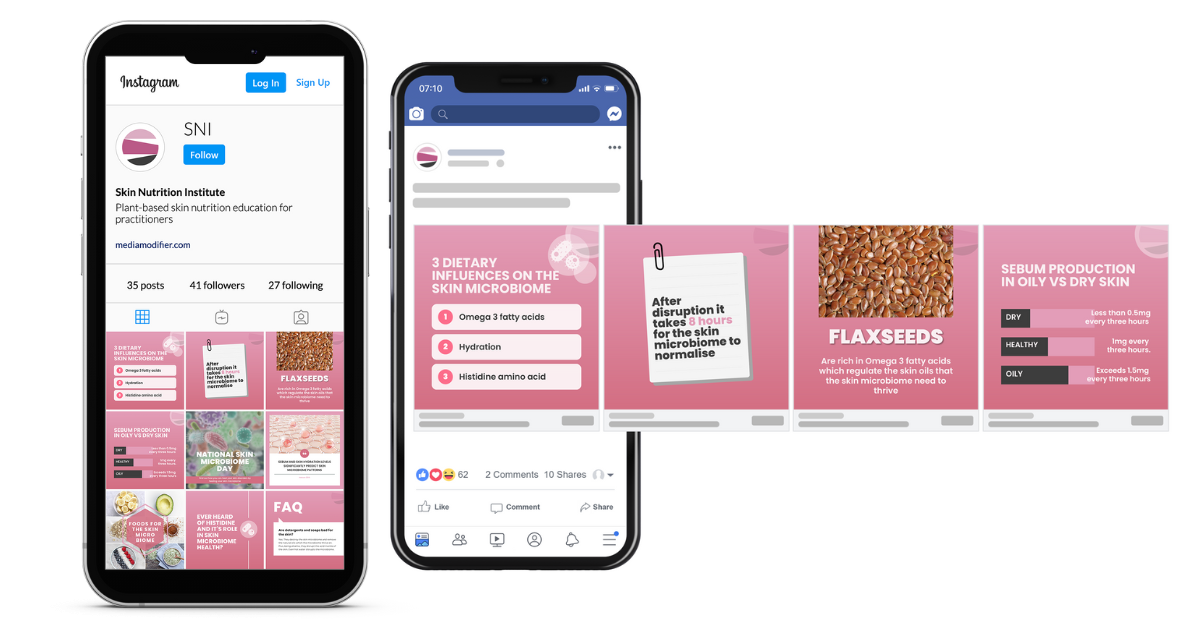 Social Media Shareables
Promote your newly-acquired knowledge by posting on your favourite platforms. We give you ready-made Facebook, Instagram and Pinterest posts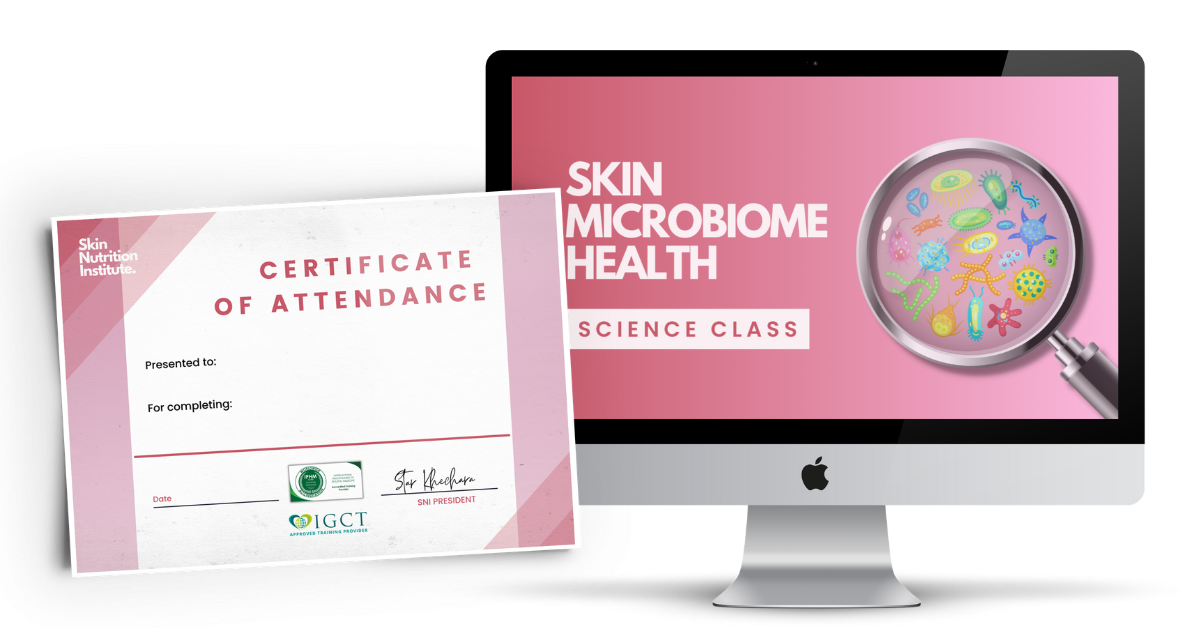 Science Class + Certificate
This short 17 minute training will give you the confidence and competence to help your clients with their skin issues and skin microbiome. You'll earn an accredited certificate of completion for your records.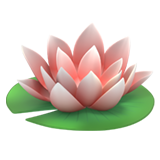 What's in the kit for your clients?
Never make a PDF again! Done-for-you resources licensed
for you to use with your clients in your business.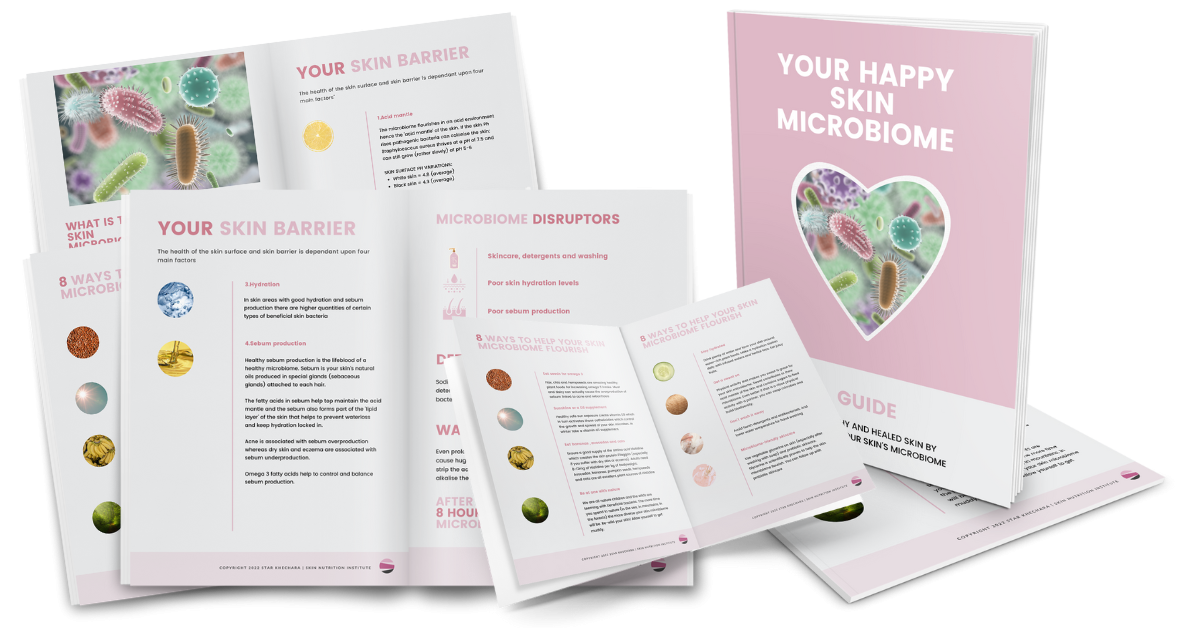 Happy Skin Microbiome
A super-helpful guide to creating a thriving, flourishing skin microbiome: including dietary strategies, skincare and holistic lifestyle options to keep the skin bacteria happy.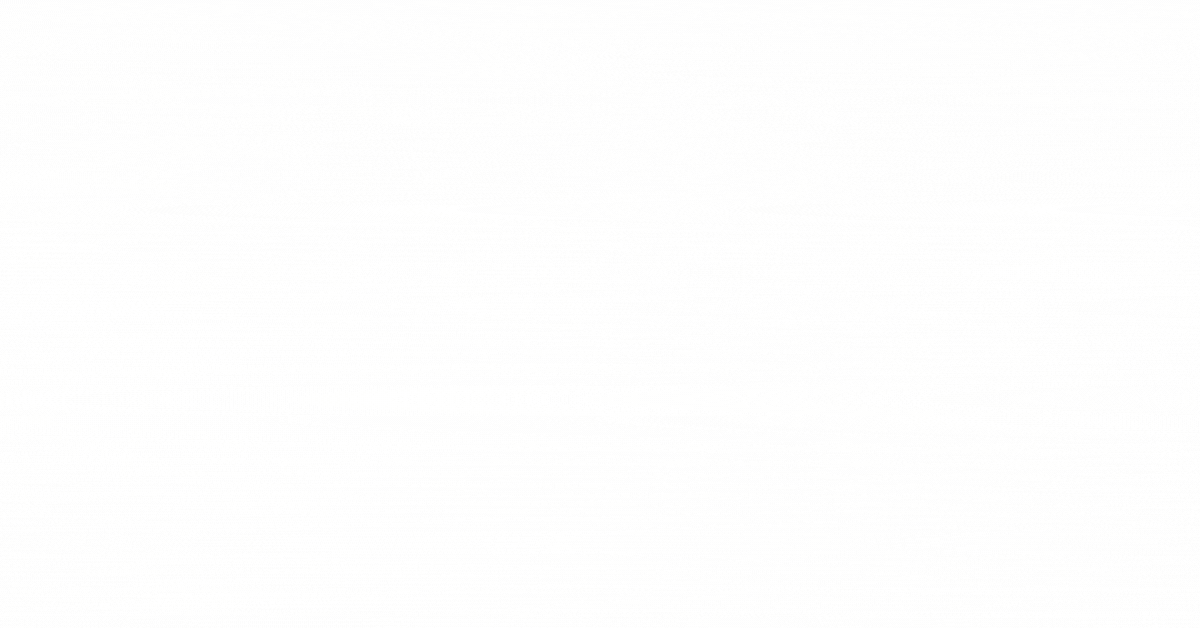 Useful Resources
Skin Microbiome Health Checklist Skin
SkinMicrobiome Diet Guide + Meal Plan Example
Factsheet: Omega 3 + Sebum Factsheet:
Factsheet: Histidine Foods Guide
Skin Hydration Station
Skin Microbiome Shopping List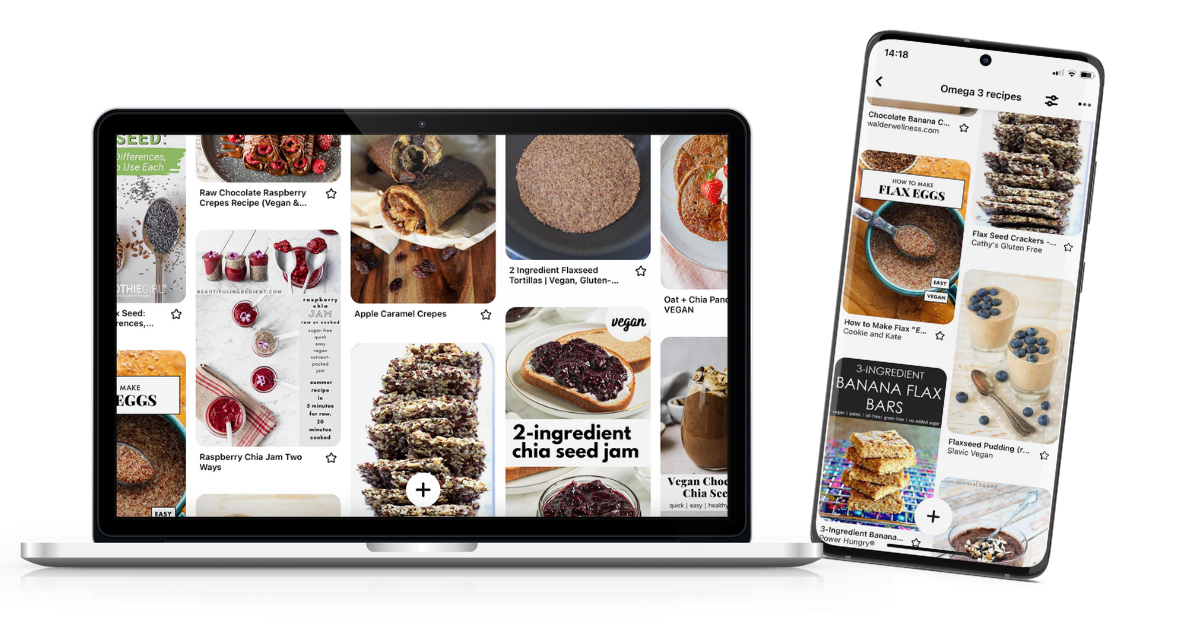 Curated recipes
Access to a curated Pinterest board containing recipes from all over the internet gathered into folders for the various aspects of 'feeding the skin microbiome'.
HEALTHY SKIN REQUIRES A THRIVING MICROBIOME. BECOME BESTIES WITH THE BACTERIA
HEALTHY SKIN = HAPPY CLIENTS = HAPPY BANK BALANCE 💰 💰 💰
Guaranteed Security using one of the most advanced encrypted systems on the market.
The information in this page is being processed and encrypted securely using industry-leading encryption and fraud prevention tools.
⏳ Grab the offer before the timer runs out
Our students love this class

Filled with enough info to kick-start my hydration goals. Be more grape and less raisIn!
ALINAH

The class is short which is to be expected however I loved it. A lot of short classes out there don't hold as much information. Enjoyed the science excerpts and study facts.
NATHALIE

Clear, useful and applicable right away. Thanks for this brush-up!
Victoria

I love this info. It's so important for people to know that only using topical products won't give them the healthy, glowing skin they want.
Cat

It's just nice to finally find skin professionals that even think about nutrition being a primary factor in skin health
AMANDA

I learned things I was not aware of, so quite informative actually!

gerri

I think this course is great! It is nice to know the truth about not being able to hydrate your skin from the outside. Moisturizers and creams are made out to be so miraculous. I also love your humor throughout Star! Thank you for this

LILIA
Why trust us?
This class has been created to advance your knowledge and grow your skin-health career.
Empty space, drag to resize
Evidence-Based
Every course we teach - from mini-classes to our 1-year diploma - is based on peer-reviewed research.
Fully referenced
You get access to the full citation list so you can fact-check the science with confidence.
Industry specific
This Skin Hydration 101 class has been specifically developed for professionals and practitioners in the skin sciences or nutritional sciences.
Epic student support
No matter what class you take with us, you're always treated as a valued student and you get lifetime access to our student portal for social networking, study groups and learning support.
Guaranteed Security using one of the most advanced encrypted systems on the market.
The information in this page is being processed and encrypted securely using industry-leading encryption and fraud prevention tools.
⏳ Grab the offer before the timer runs out
Meet your teacher
Star Khechara
Skincare formulator and beauty author turned skin-nutrition researcher, Star distilled her 20+ years of skin-health knowledge into the world's first international accredited school to educate estheticians, dermatologists and allied skin-health practitioners in the emerging science of skin-nutrition, integrative skin health and nutridermatology®
Empty space, drag to resize
During my work as a skincare formulator I noticed that so many cosmetic ingredients were foods or food extracts, I realised that the power to beautify, treat and rejuvenate the skin was in diet, nutrition and food...not skincare products
Frequently asked questions
YES! As soon as you enrol you can start the science class, gain your certificate of attendance then start using the resources with your clients
Is the certificate of attendance accredited?
As a school we are proud to be accredited by IPHM (International Practitioners of Holistic Medicine) and the IGCT (International Guild of Complementary Therapists) the which means a 3rd-party organisation has reviewed our course materials and verified them as being of a suitable standard for a practitioner.
As a graduate YOU will be eligible to join IPHM and IGCT and be listed on their register And you'll have access to deals on your professional indemnity insurance.

Star Khechara is also an active member of the Plant-Based Health Professionals


How long will it take to finish the science class?
This short class is just 17 minutes long then you take a very short simple quiz
Do you offer group / company discounts?
W
e can offer discounts for groups of staff (especially when there are more than 50 participants).
Send us an email with all the information:
[email protected]
Can I license this class for my team of staff?
We can offer a non-exclusive licensing for this class, please contact us at
[email protected]
What happens after I've enrolled?
Once you've enrolled you'll be prompted to create your login and password so you can access our Virtual Learning Environment (VLE).
Once inside you can move around the portal and access everything you need:
There's a course area where your courses will be
There's a community area for discussion groups and friendship
There's a 'best resources' area for all of your saved notes and access to our science library
There's a 'start' page which has our orientation video to help you navigate around the website and use all of the facilities.
Is this kit suitable for me?
This kit is aimed at professionals and practitioners in these fields:
Beauty therapy and esthetics
Face Yoga practitioners
Facialists
Health Coaches
Holistic nutritionists
Skincare formulators
Entrepreneurs in the 'nutricosmetic' drinks industry.
Holistic and plant-based chefs
Health and wellness bloggers / influencers
Will I get a certificate?
Yes,. you will be able to download a personalised Certificate of Attendance when you finish the class and the class quiz.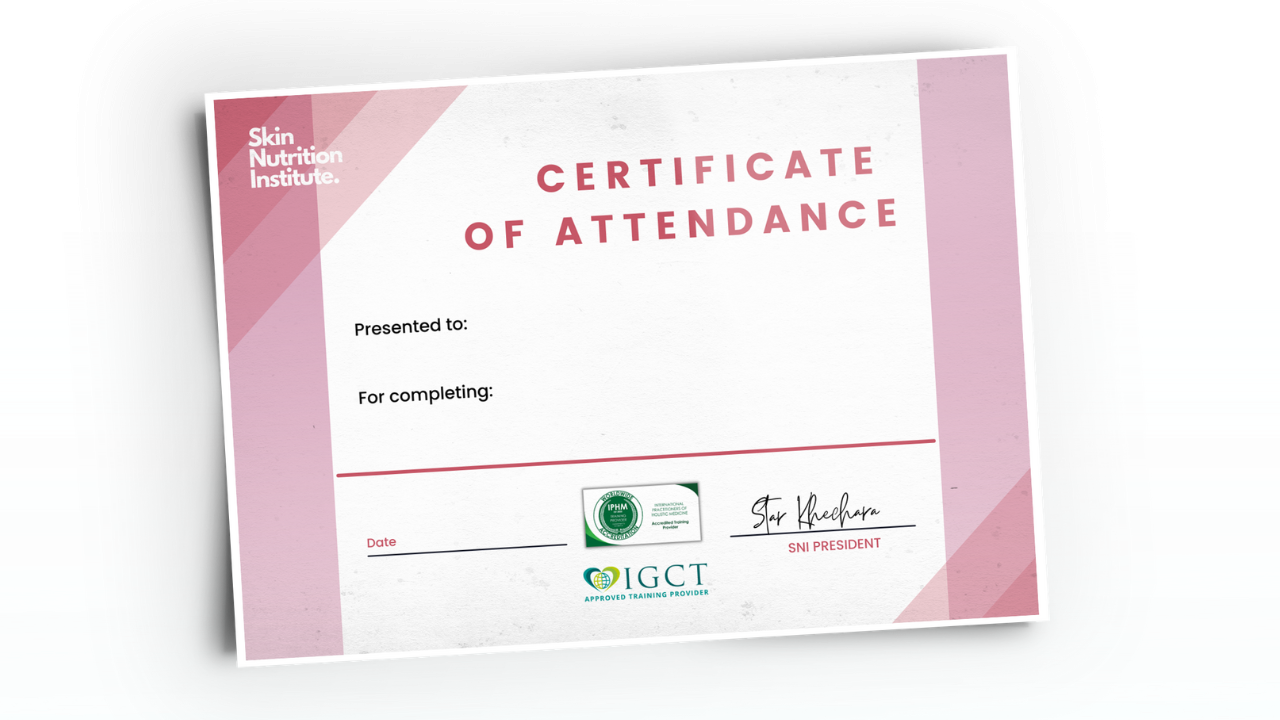 PSSST! you can save $109 if you enrol onto these 3 classes too
\Learnworlds\Codeneurons\Pages\ZoneRenderers\CourseCards
Don't just take our word for it
What do our students say about our school
Star is a devoted teacher and really cares about her students
I've tried other nutrition schools and none are as fun and engaging as the Academy of Beauty Nutrition (now called Skin Nutrition Institute) Vibrancy makes all the difference to my learning, and Star is a true guide and expert in the emerging field of beauty nutrition. I love learning through this Academy
Claudia Christie
Graduate
Cutting edge and enlightening information served up with warmth, passion, and professionalism.
Thank you Academy of Beauty Nutrition (now called Skin Nutrition Institute) for enabling me to have a thriving business that offers so much to my clients.
Louise Camilleri
Graduate
⛔
STOP! NO MORE SCROLLING.
IT'S TIME TO INVEST IN THE HEALTH OF YOUR CLIENT'S SKIN.
AND BECOME THE SKIN MICROBIOME WHISPERER

⏳ GRAB THE OFFER BEFORE THE TIMER RUNS OUT
Created with